Si Satchanalai, founded in 1250, is the twin ancient city to Sukhothai with a ton of old ruins and temples of its caliber, all waiting for you to explore. It is located 55km north from Sukhothai and can make a great day trip from there if you are looking to explore the surrounding area of Sukhothai province in Thailand.
Within this backpacking guide, you will find all the information you need to get to Si Satchanalai Historical Park from Sukhothai Old Town and a comprehensive list of things you can do there. Without further ado, let's begin with an overview of the itinerary:
Are you in a Rush?
You can save this page to your Pinterest board for later. Feel free to follow BucketListly Blog's boards and get the latest pin directly from there as well.
 SAVE FOR LATER
Si Satchanalai Itinerary Map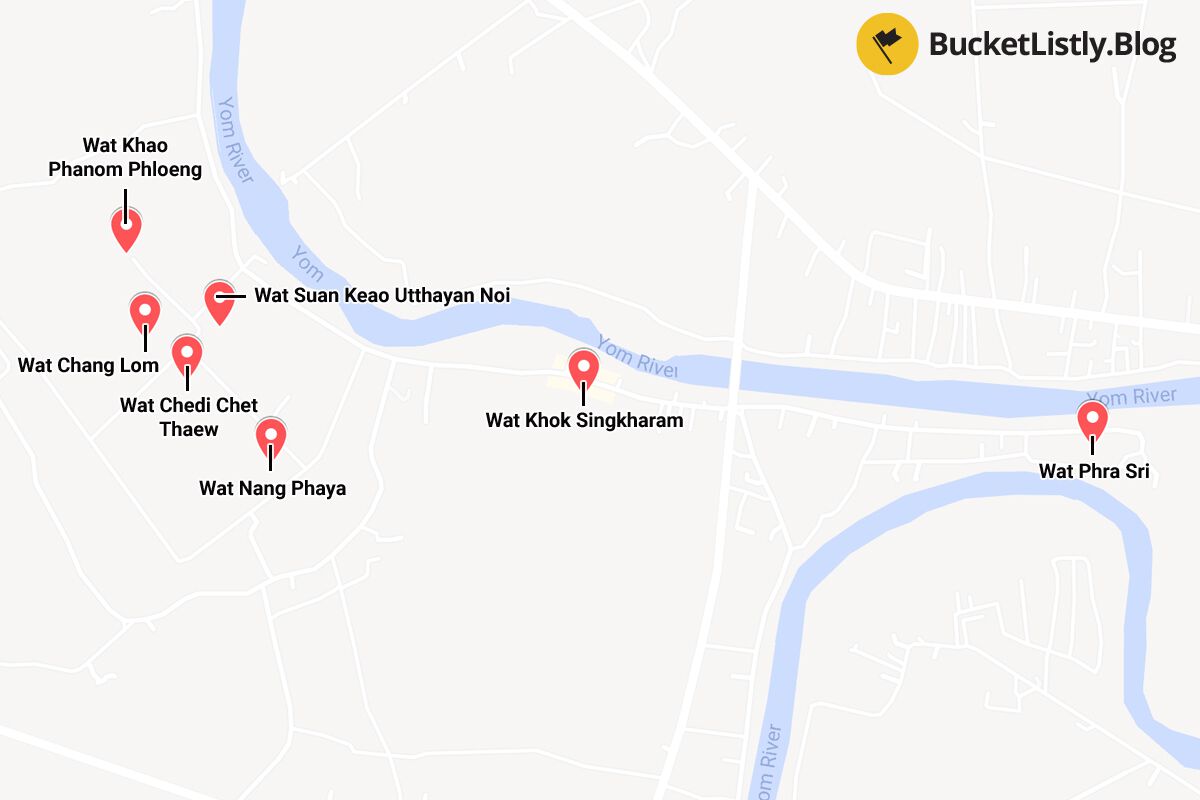 When To Visit Si Satchanalai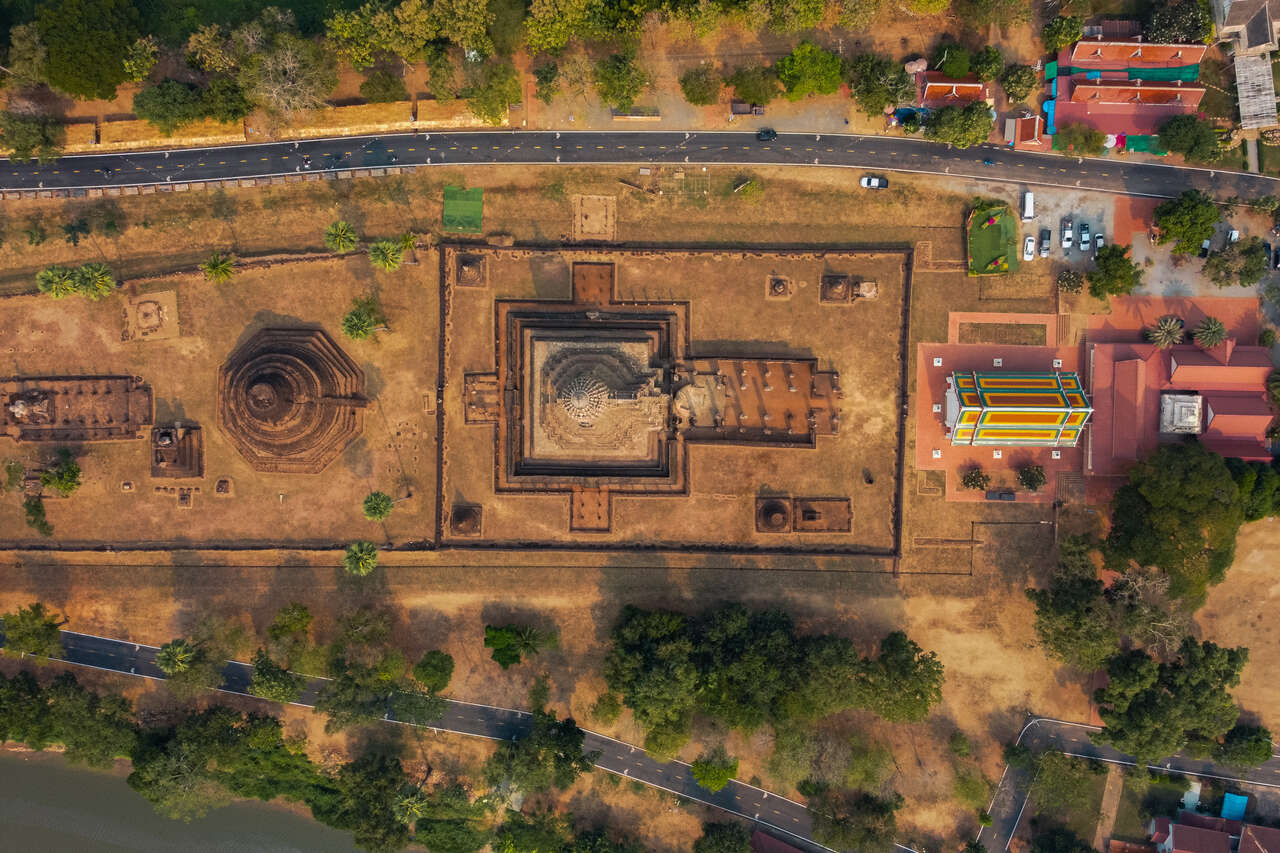 The best time to visit Si Satchanalai is from November to January where the weather is cooler and less humid due to Thai's northern climate making it much more enjoyable to cycle around Si Satchanalai Historical Park.
That said, Thailand in recent years has suffered a lot from air pollution due to the burning season and it is extremely prevalent during Thailand's winter period (December – January) so even though the weather is cooler, your visibility might not be the best. Be sure to buy a face mask if you decided to visit Thailand during this time.
March – April is the hottest and humid period of the year so if you can't handle heat very well, avoid visiting during this time. The air quality may be a bit better during this time but it's not guaranteed.
All the other months are considered to be a rainy season which, even though the weather is a little more manageable than the summer months, you will also be seeing a lot more rain which might prevent you from enjoying the outdoors. Air quality during this time should be better due to rain.
As you can see, the best time to visit Thailand used to be during its wintertime BUT now that the air quality is getting worst and worst, you will have to decide which is more important to you as a traveler, good weather but bad air quality or vice versa.
Where To Stay In Sukhothai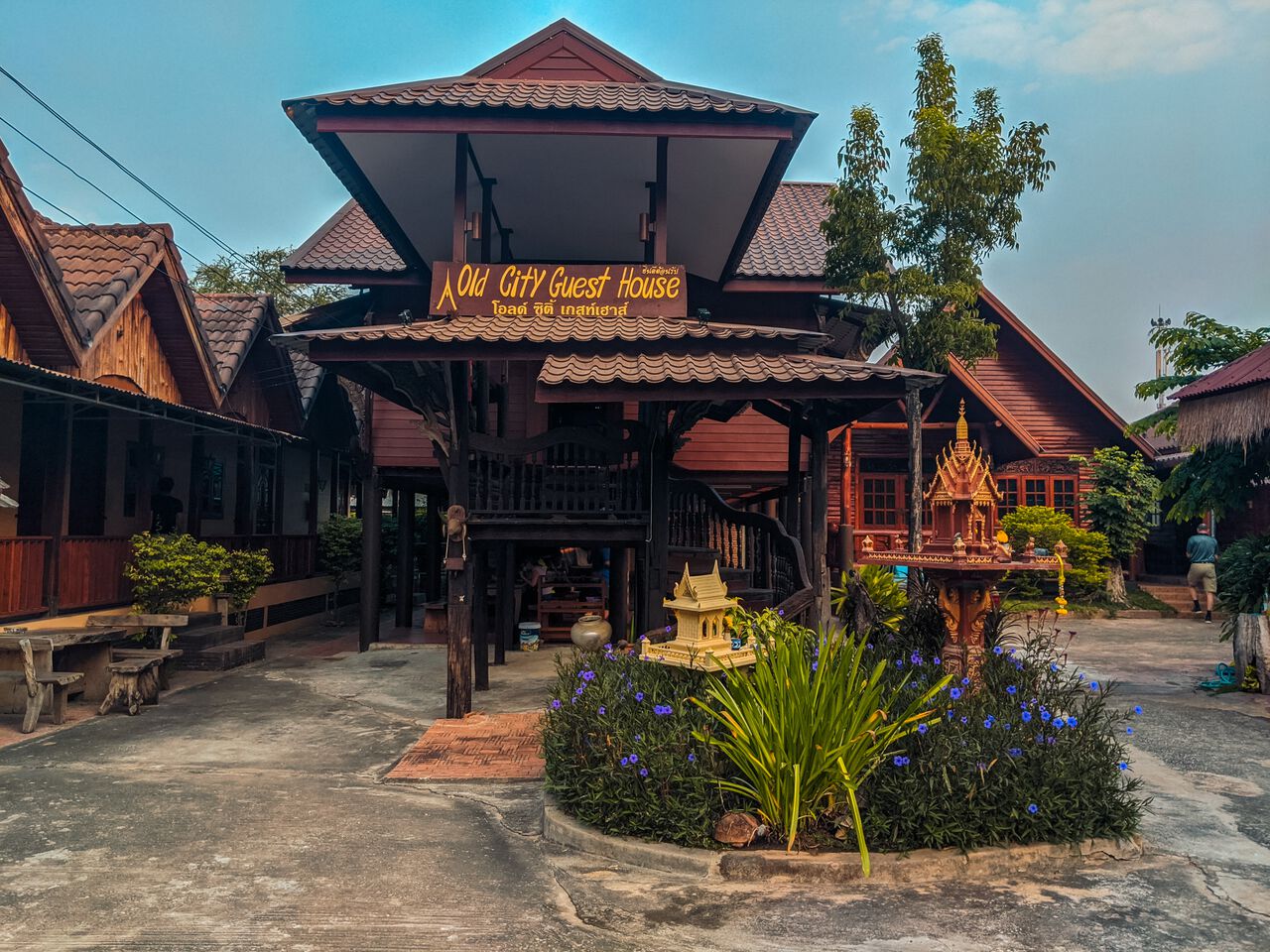 Since there is not much to do at Si Satchanalai, I would recommend you stay in Sukhothai instead for at least 3 nights and spend a day exploring Sukhothai Historical Park and another day at Si Satchanalai Historical Park.
Budget – Old City Guest House – 8 USD/Night (Dorm/Single Room with Shared Bathroom)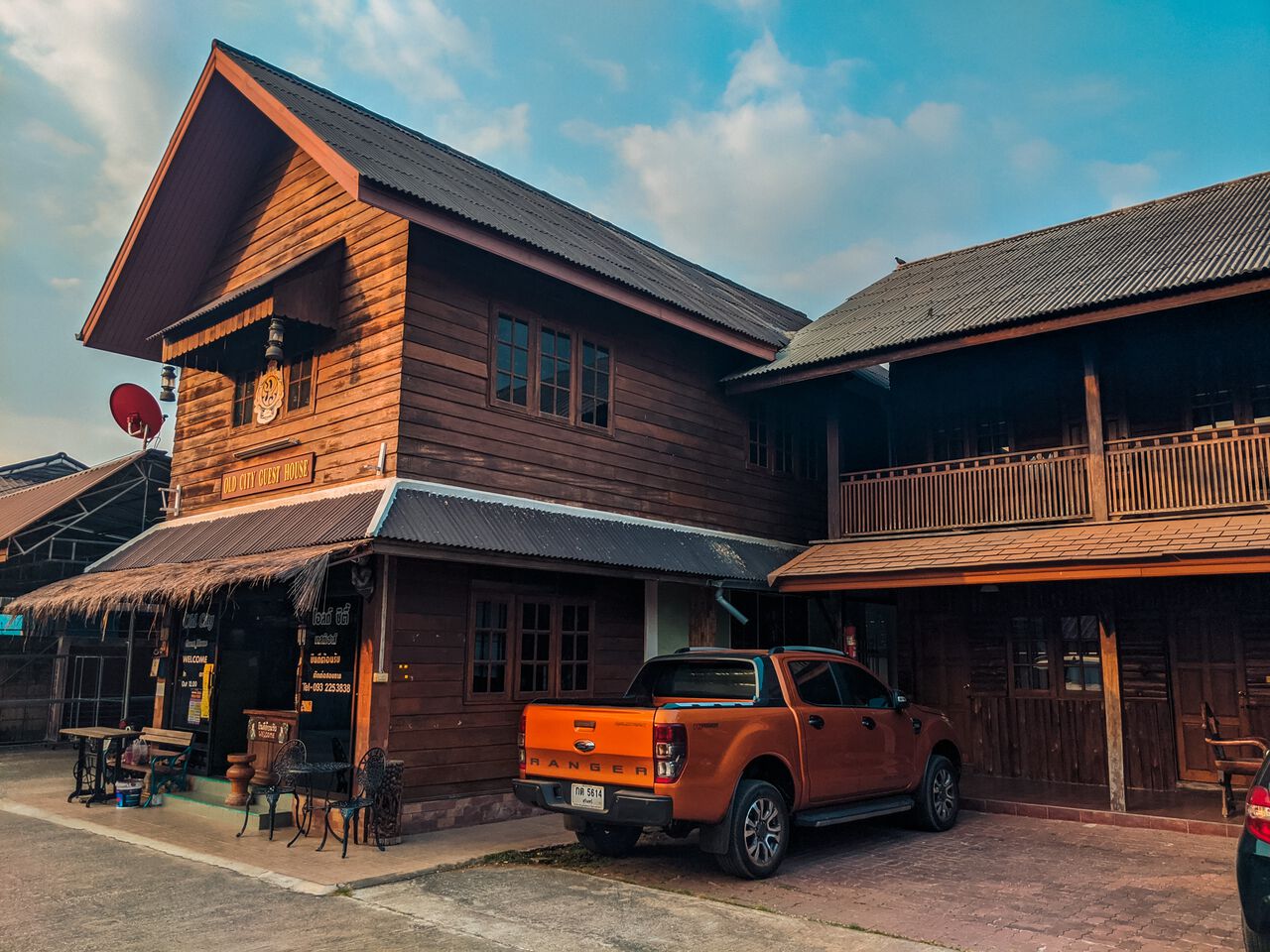 Mid-Range – Old City Guest House – 19 USD/Night (Economy Double Room)
How To Get To Si Satchanalai, Thailand
Getting To Bangkok, Thailand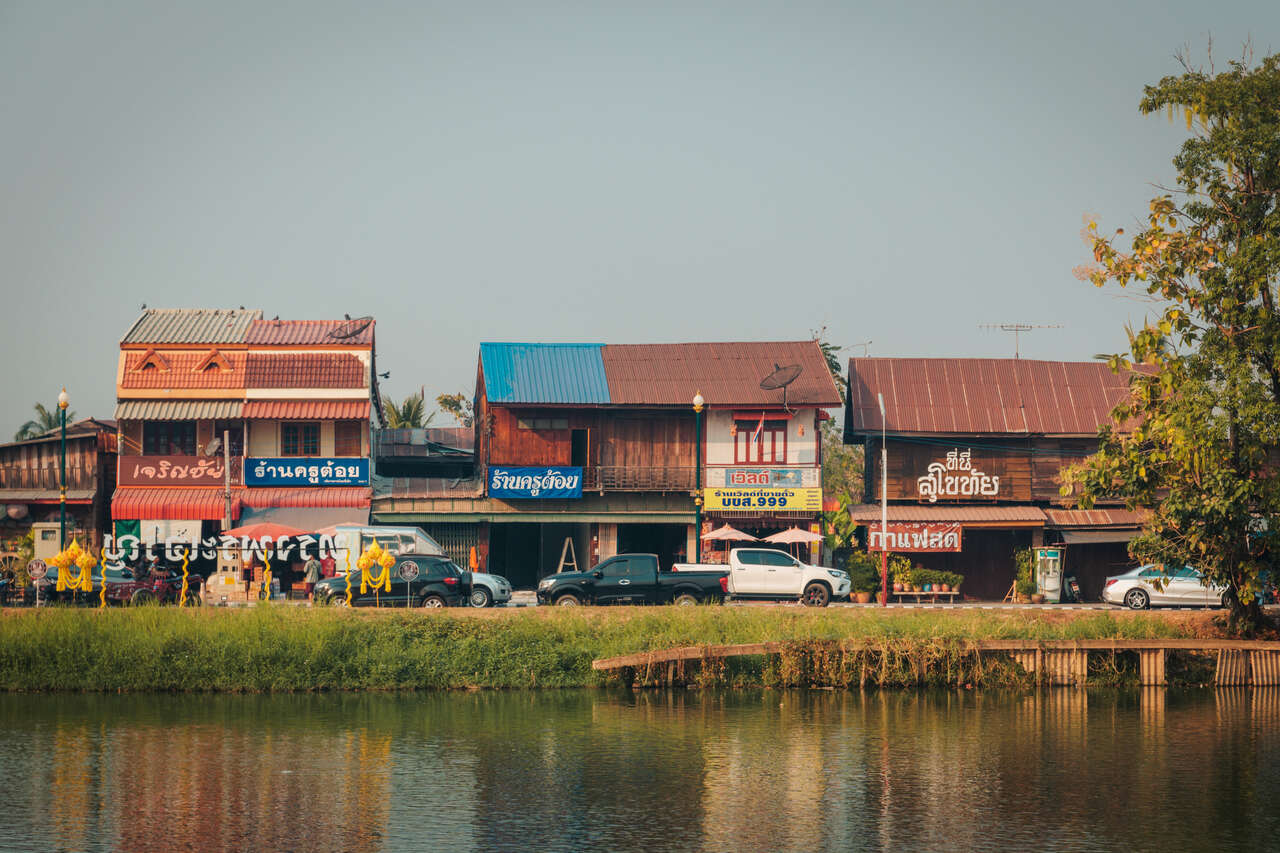 In order to get to Si Satchanalai, first, you will have to get to Bangkok, the capital city of Thailand. Thankfully, Bangkok is a large hub in the region and so you should have no trouble finding a flight from your home country to Suvarnabhumi International Airport or Don Muang International Airport (budget airlines only), Thailand.
From the US, unfortunately, there are no longer direct flights offering from Bangkok to the US via Thai Airways due to operational cost but you can get a cheaper, possibly better service through Emirates, Qatar, or Turkish Airline from the East Coast or ANA Airlines or Korean Air from the West Coast, with only one transit.
From Europe, you can fly direct from most popular European hubs like London, Paris, or Frankfurt via Thai Airways or local carriers like British Airways, Air France, or Lufthansa. You can also go with Etihad, Qatar, or Emirates if you don't mind transiting.
From within Asia, there are several low-cost airlines offering several routes from many hub cities like Singapore, Kuala Lumpur, Tokyo, Jakarta to Bangkok that you can pick from. AirAsia and Thai Lion Air are a great low-cost option but keep in mind that with budget airlines like these, you will be landing at Don Muang Airport instead of Suvarnabhumi Airport, which might be more ideal than flying regular carrier if you wish to fly domestically after.
To find a cheap flight to Bangkok, I would recommend you use Skyscanner or Expedia to look for the cheapest route and schedule so you can compare and pick the best one.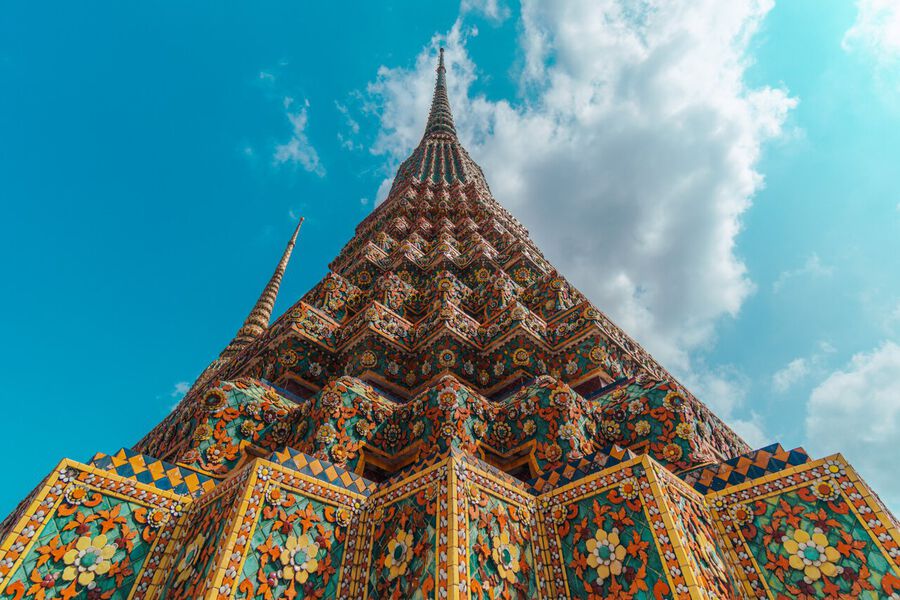 Looking for a travel guide to Bangkok?12 Hours In Bangkok
Getting From Bangkok To Sukhothai, Thailand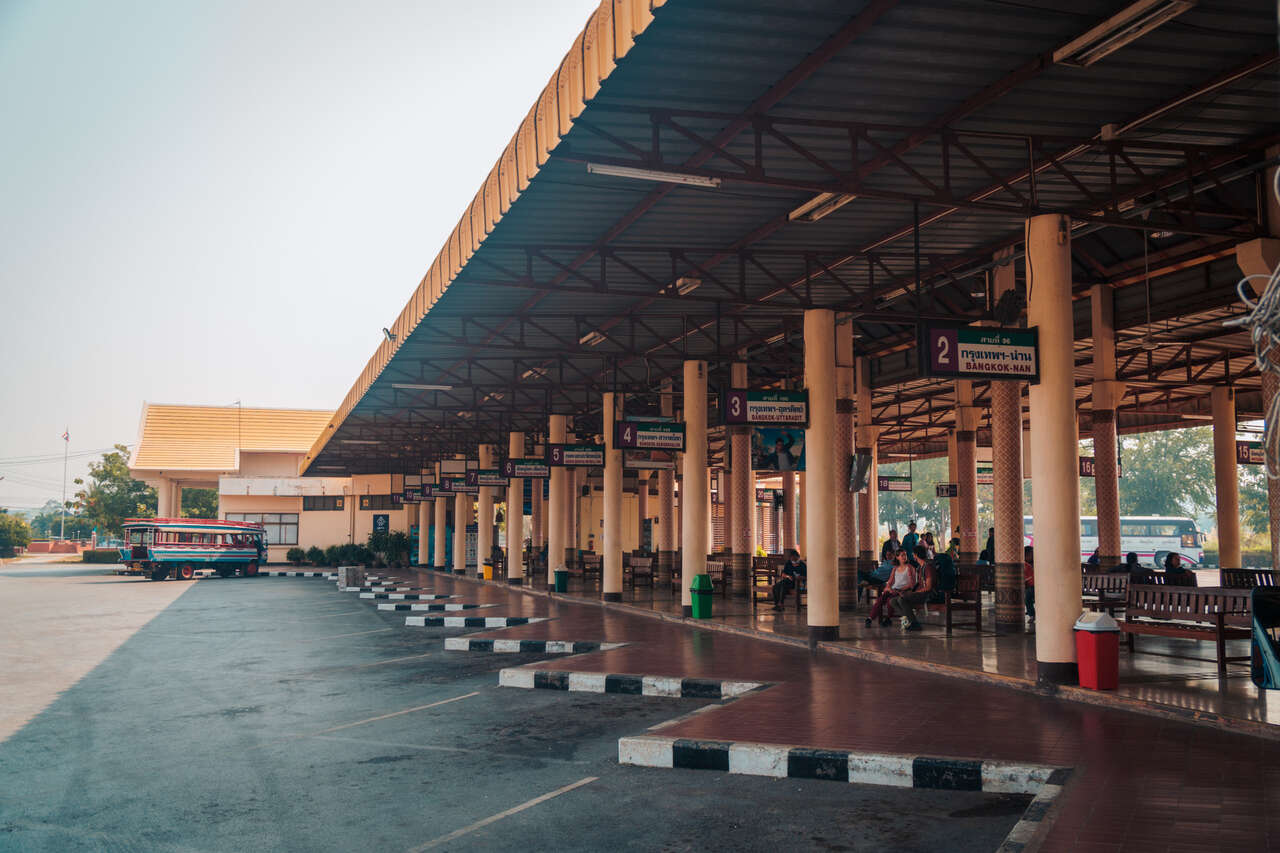 Since we will be staying in Sukhothai and do Si Satchanalai as a day trip from there, you will have to get from Bangkok to Sukhothai Old Town first. Here are a few options you have:
By Air + Shuttle Bus: There are several ways you can go for to get from Bangkok to Sukhothai. The fastest way and not too expensive is to buy a flight ticket from Bangkok to Sukhothai via AirAsia where the flight will take you from Don Muang Airport to Phitsanulok Airport and AirAsia will provide you with a shuttle bus transfer to Sukhothai, all included in the price. It should cost about 800 – 1400 THB and takes 1 hour to fly from Bangkok to Phitsanulok and 2.5 hours transfer to Sukhothai Historical Park by bus.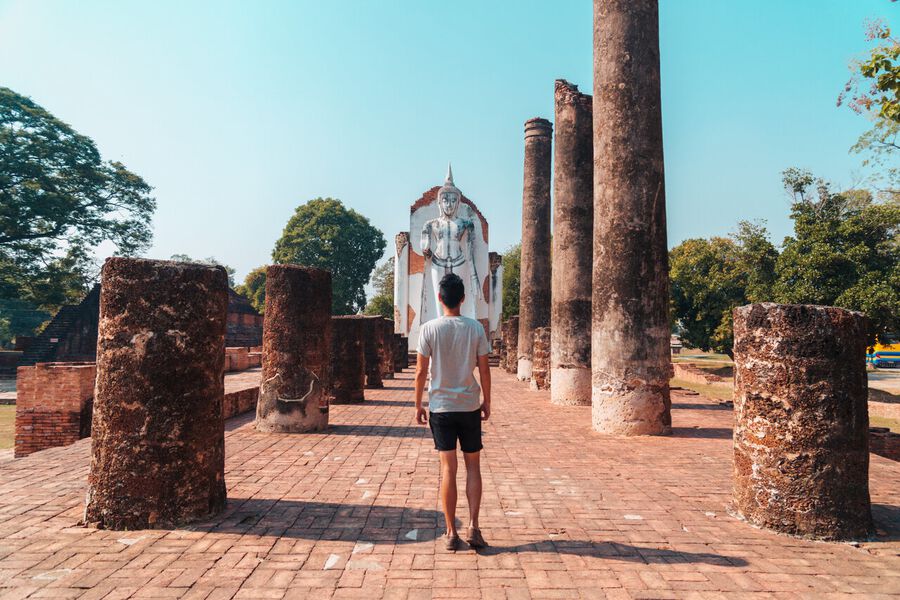 Looking for a complete guide to Phitsanulok?A Complete Backpacking Guide To Phitsanulok
By Bus: You can take one of the 4 direct buses that leave daily at 7:00, 12:30, 20:00, and 21:30 from Morchit Bus Terminal to Sukhothai Bus Terminal which should take about 8 hours and cost around 400 THB per person.
Keep in mind that the bus will drop you off at Sukhothai Bus Terminal which is in the new town and you will have to get another transportation to get to the historical park. Check out the next section on how to get from Sukhothai New Town to Sukhothai Old Town.
To get a bus from Bangkok to Sukhothai New City, you can book through here: Book a bus from Bangkok to Sukhothai, Thailand.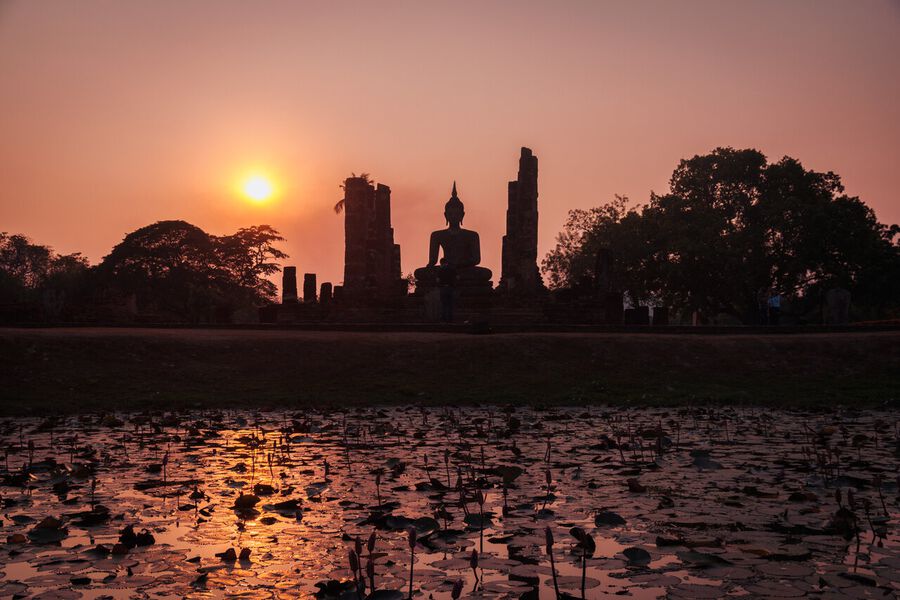 Looking for a complete guide to Sukhothai?A Complete Backpacking Guide To Sukhothai
Getting From Sukhothai To Si Satchanalai, Thailand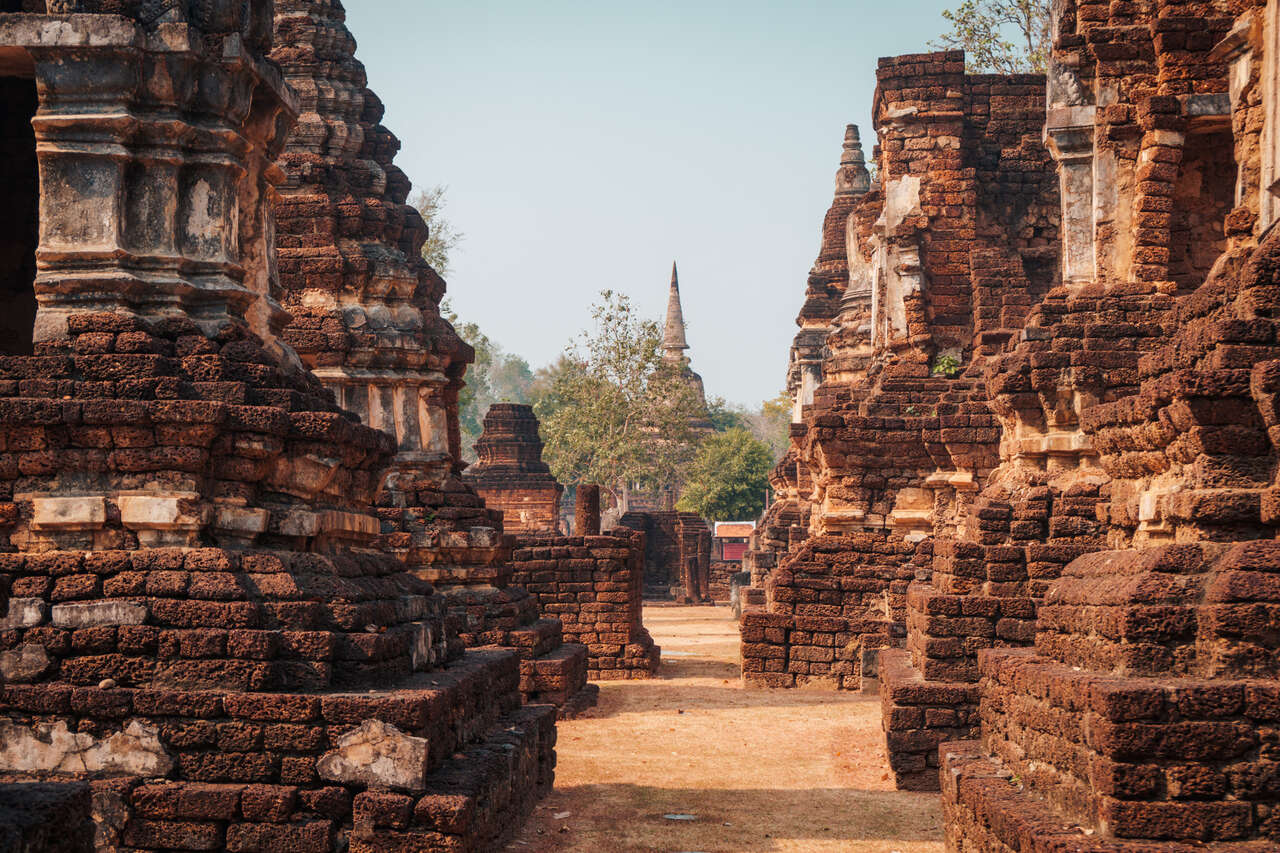 To get from Sukhothai Old Town to Si Satchanalai Historical park, you will have to get to Sukhothai Bus Terminal which is one hour Song Taew ride away so I would recommend you start as early you can. You can catch the Song Taew from the main road in the old town or in front of the historical park.
The bus from Sukhothai to Si Satchanalai does not have a fixed schedule unfortunately and it often shuffles around all the time, hence why I recommend you to come to the bus terminal as early you can so you have some breathing rooms on which bus to take.
They told me that private companies operate the buses on this route so that is why the schedule depends on the demand each day. Do not sweat though as if you go to the Sukhothai Bus Terminal at 9:30 AM, there should be plenty of options available for you. The key is to be there as early as you can.
When I was at Sukhothai Bus Terminal in late December, I was told that there were 5 buses that day at 9:00, 10:00, 12:00, 15:00, and 17:00 so I got on the 10:00 bus and ask the bus driver to drop me off at the bus stop near Wat Phra Sri.
The journey will take about 1.5 hours one-way and it will cost you 49 THB for the bus ticket from Sukhothai Bus Terminal to Si Satchanalai. The same goes for when you get back to Sukhothai.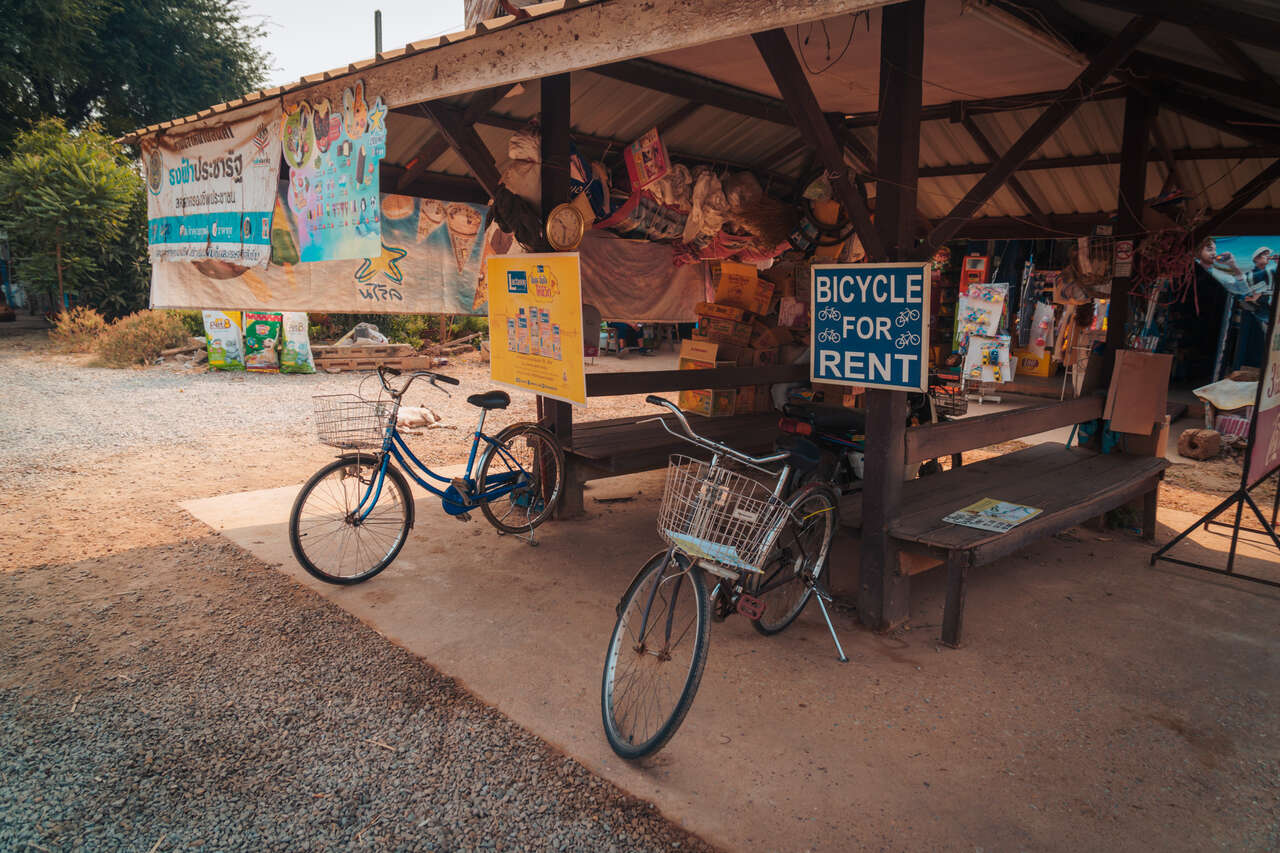 From the bus stop, you can rent the bike right on the spot as there will be a guy with his bikes waiting for you. It's 50 THB for a day and he will also provide with bus schedule back to Sukhothai. When I was there, he told me to come back before 15:00 as there are 3 buses bound for Sukhothai at 12:00, 14:00, and 15:00.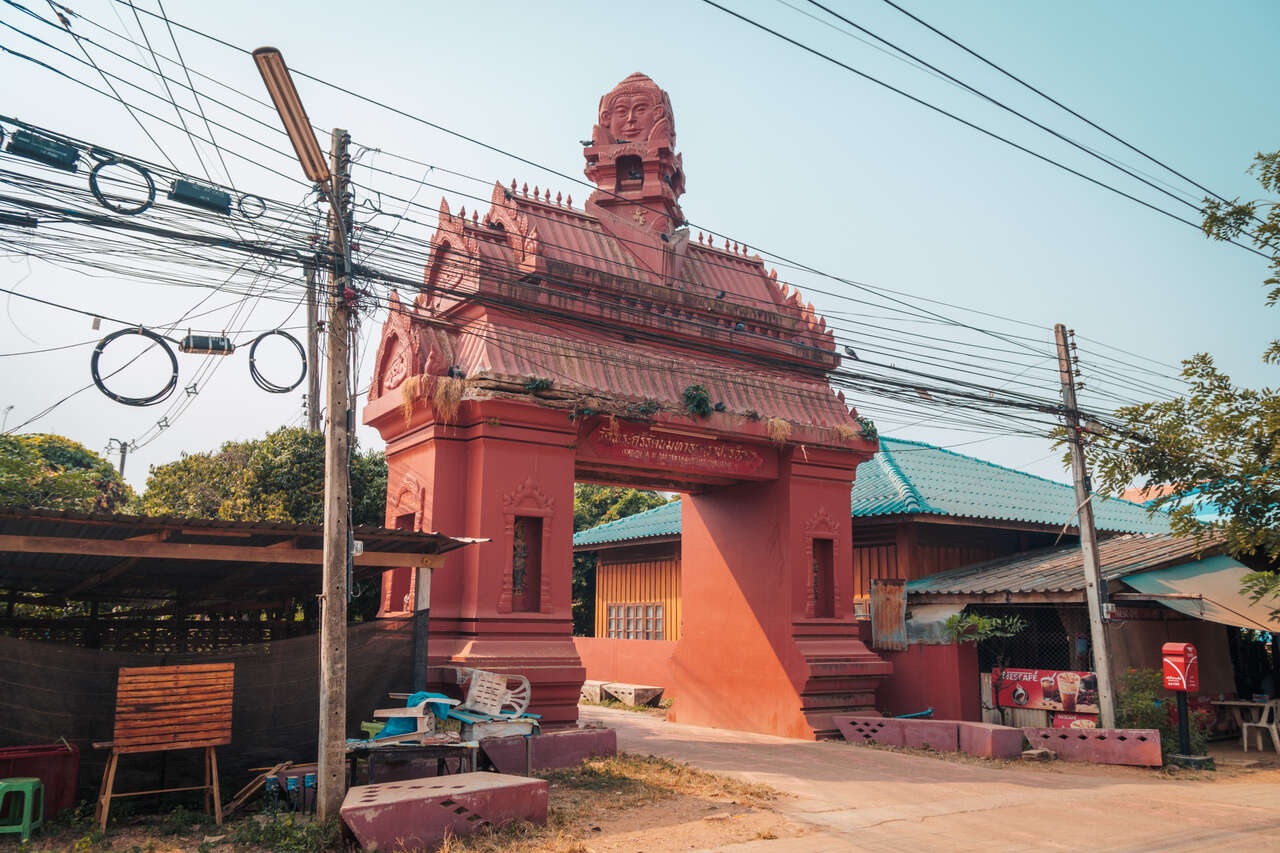 Keep in mind that the bus is often late so do not expect it to be right on time. I caught a 14:00 bus back to Sukhothai at 14:40 so keep that in mind when you are out and about.
How To Get Around Si Satchanalai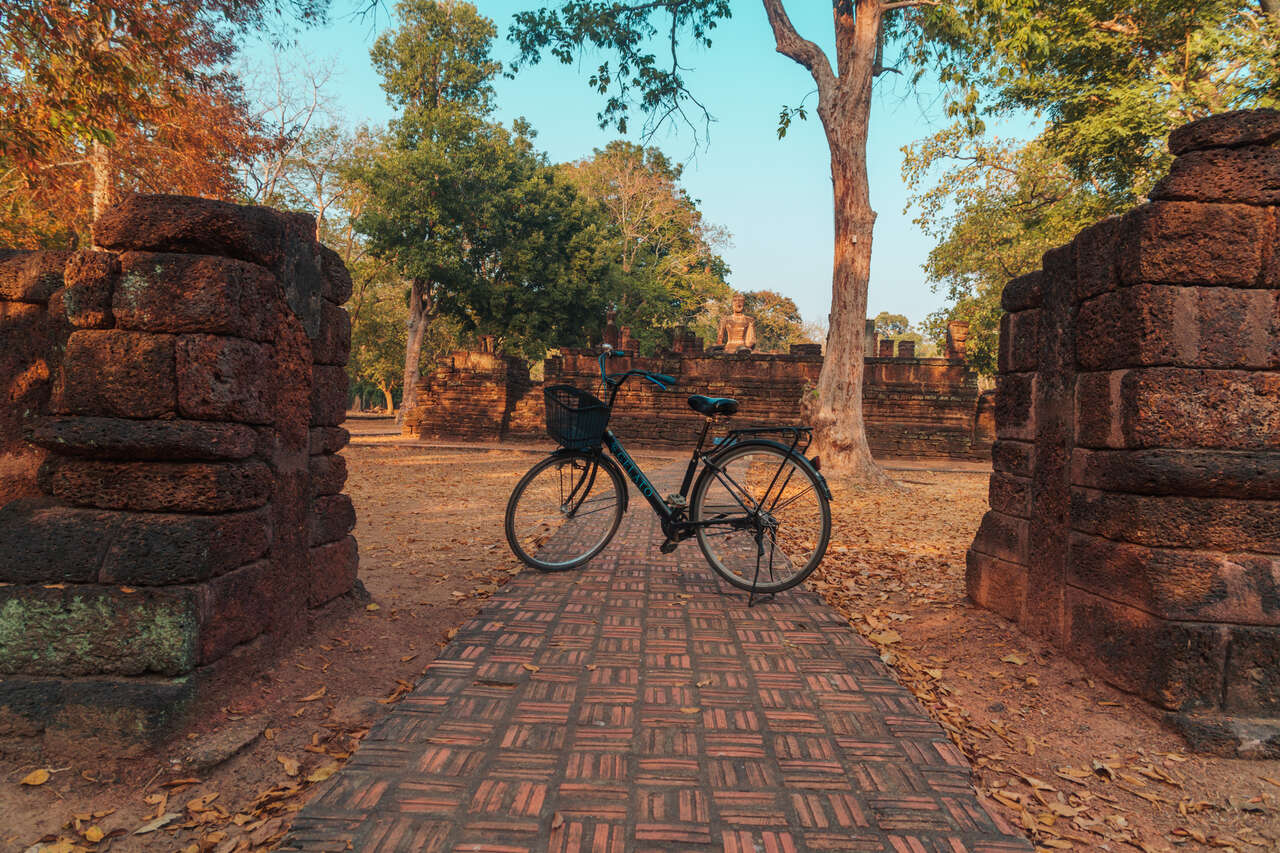 As mentioned earlier, the moment the bus drops you off at the entrance of Wat Phra Sri on the other side of the river, you will be met with a guy who you can rent his bike for 50 THB for the day. He will also tell you when the bus back to Sukhothai will arrive be sure to keep a note of that.
With the bike, you will be able to visit all the temples and ruins I listed here easily and leave enough time for you to enjoy the place before heading back to catch the last bus back to Sukhothai.
Wat Phra Sri, where the bus dropped you off, and Si Satchanalai Historical Park is pretty far from each other and once you are inside the park, the temples are so scattered that I would not recommend you try to reach these places on foot, especially since you will have only around 4 hours there.
How Many Days To Spend In Si Satchanalai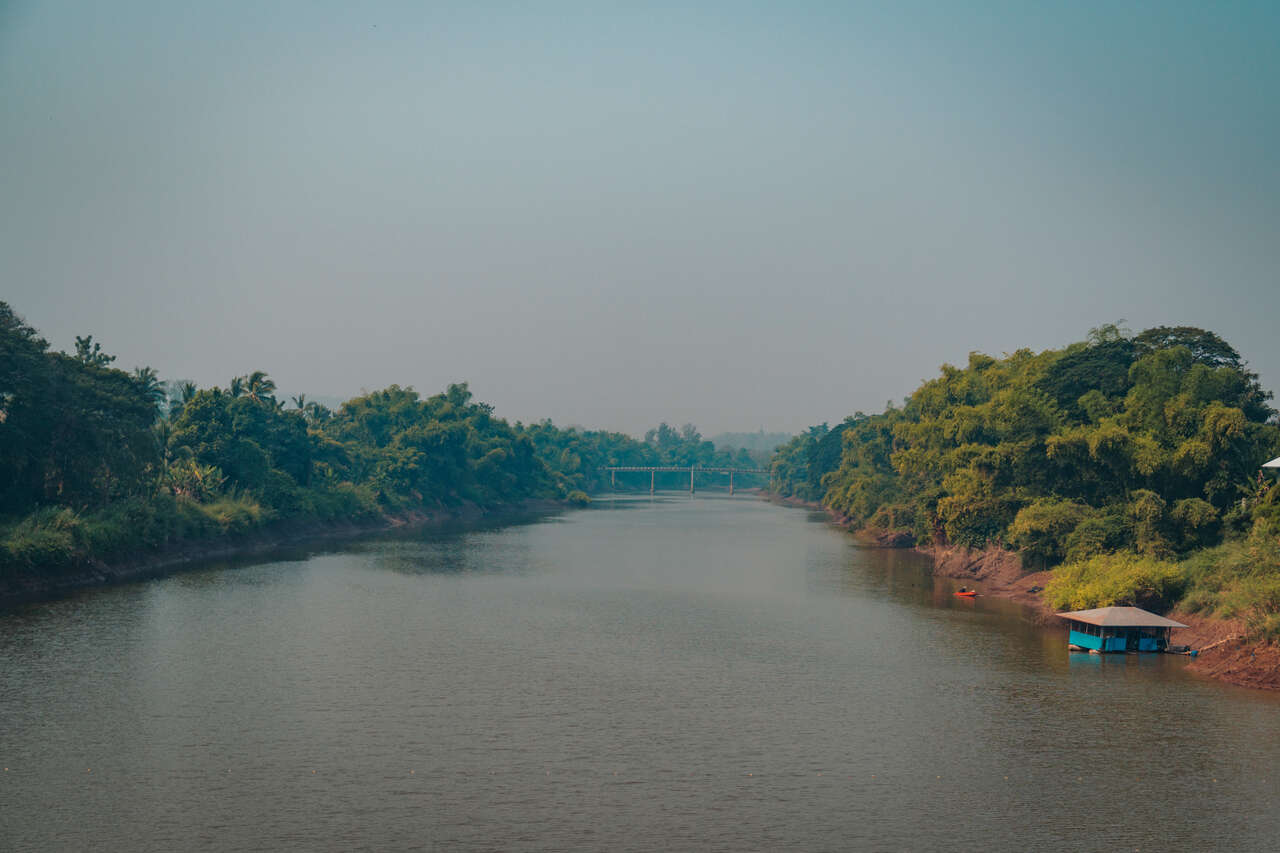 Making a one-day trip from Sukhothai to Si Satchanalai is more than enough to see all the ruins and temples in the historical park. I wouldn't recommend staying overnight in Si Satchanalai if you are planning to be in Sukhothai anyway as you will likely save more time staying in one place than moving around.
Day 1: Take the Song Taew from Sukhothai Old Town to Sukhothai Bus Terminal at 7:30 AM. Take the 9 AM bus from Sukhothai Bus Terminal to Si Satchanalai. Arrive at Si Satchanalai at 10:30 AM and explore Wat Phra Sri and Si Satchanalai Historical Park until 2:30 PM before heading back to catch the last bus at 3 PM back to Sukhothai.
How Much Money Do I Need For Si Satchanalai
From the itinerary above, we can roughly calculate how much money you will be spending for a one-day itinerary in Si Satchanalai as follows:
Accommodation: With a total of 2 nights in Sukhothai, you will be paying around 16 USD (509 THB)
Food: Food costs about 40 THB minimum per meal per person at Wat Phra Sri. You can rely on 7-11 for breakfast and back in Sukhothai for dinner. You can expect to pay about 150 THB for a day in Si Satchanalai.
Transportation: You will pay 50 THB for a bike rental in Si Satchanalai, and 60 THB for 2 trips between Sukhothai Old and the Bus Terminal on a Song Taew. You will also have to pay for a bus from Sukhothai to Si Satchanalai and back which should be around 100 THB. In total, you can expect to pay 210 THB for transportation.
Activities: The entrance fees Si Satchanalai Historical Park is 100 THB per person (20 THB for Thais) and that is it.
Total Budget for 1 day in Si Satchanalai: 969 THB (30.7 USD)
Is It Safe In Si Satchanalai, Thailand?
Like most less traveled places in Thailand, it is very safe and you will likely not meet any undesirable scammers that you often meet at other crowded places.
That said, always watch out for taxi drivers at any bus terminal in Thailand who claim that the only way to get to Sukhothai Old Town is via taxi. There is a Song Taew you can take which will save you a ton of money.
Also, please exercise precautions like you would when traveling in any foreign country as usual. Do not leave your things unattended and watch out for your belongings at all time.
Internet In Si Satchanalai
There are 3 major carriers in Thailand, AIS, DTAC, and True, all of which offer a pretty similar range of traveler's packages as well as coverages. I personally use AIS as I have been with them since my first phone and they have a lot of Support Center around Thailand and their coverage hasn't failed me yet so if you are looking for a reliable carrier, I can recommend AIS.
There are 3 packages for tourists, 5 GB for 5 days at 160 THB, 15 GB for 8 days at 299 THB, and 30 GB for 15 days. Depending on how long your trip to Thailand will be, you can pick one of these 3 packages that fit your itinerary the most.
With these 3 packages, you can top-up more in case you need more data or calls for your trip. More often than not, 5 GB is more than enough for me to travel around Thailand for a month.
For more information about Thailand's local sim card: Thailand's Prepaid Data Sim Card.
Travel Insurance
If you are looking for travel insurance to go along with your trip to Thailand, I would recommend WorldNomads.com, which is what I use to look for travel insurance that fits my kind of adventure.
What To Pack For Sukhothai, Thailand
As you know, I am a light traveler and packing light for a trip like this is an art in and of itself. Here are a few tips on what to pack for your trip to Sukhothai, Thailand:
One-Day Backpacking Itinerary For Si Satchanalai
Explore Wat Phra Sri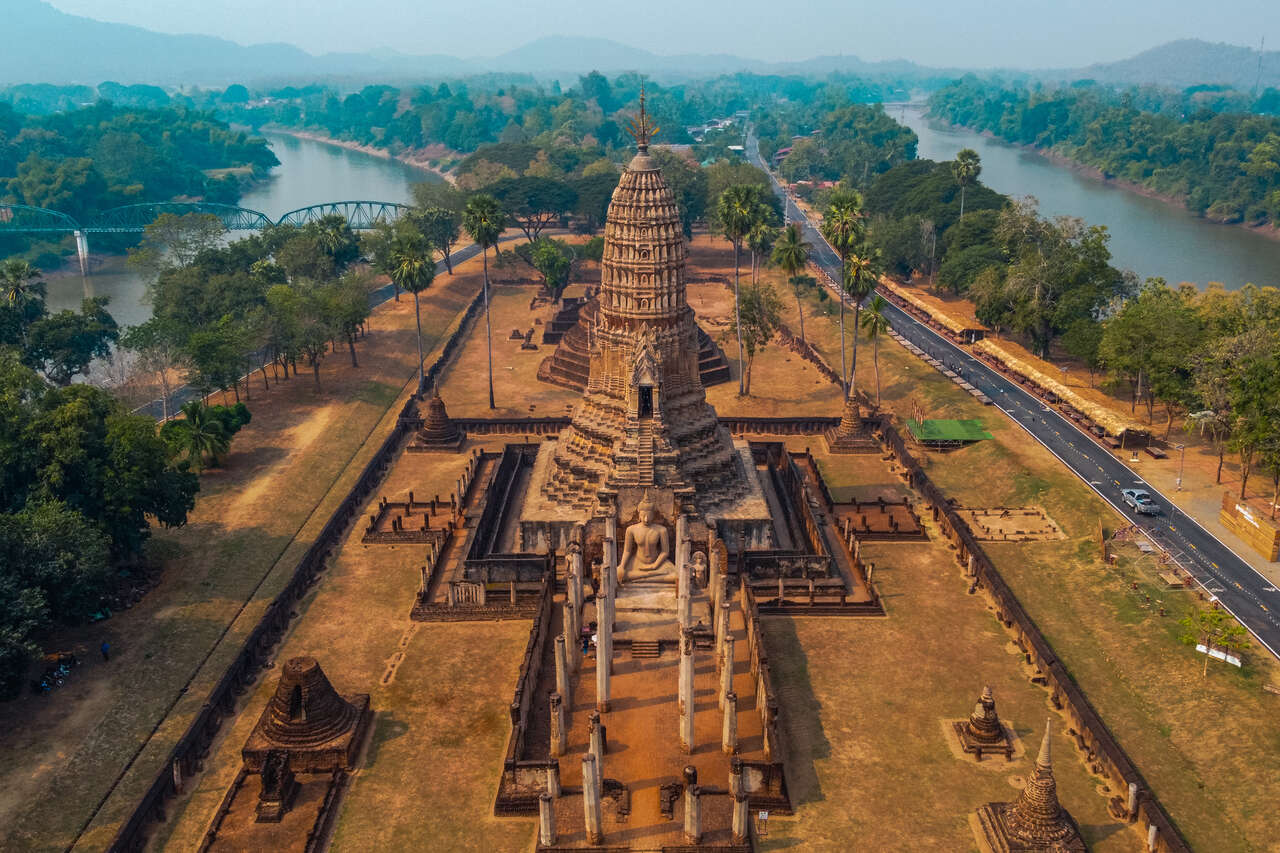 One of the first attractions you will encounter in Si Satchanalai is Wat Phra Sri, one of the oldest temples in the area that is still active today. Wat Phra Si, or Wat Phra Si Rattana Mahathat in full, was built in the 13th Century when the area was under the control of the Khmer Empire as can be evidenced by the Prang architectural-style of the temple.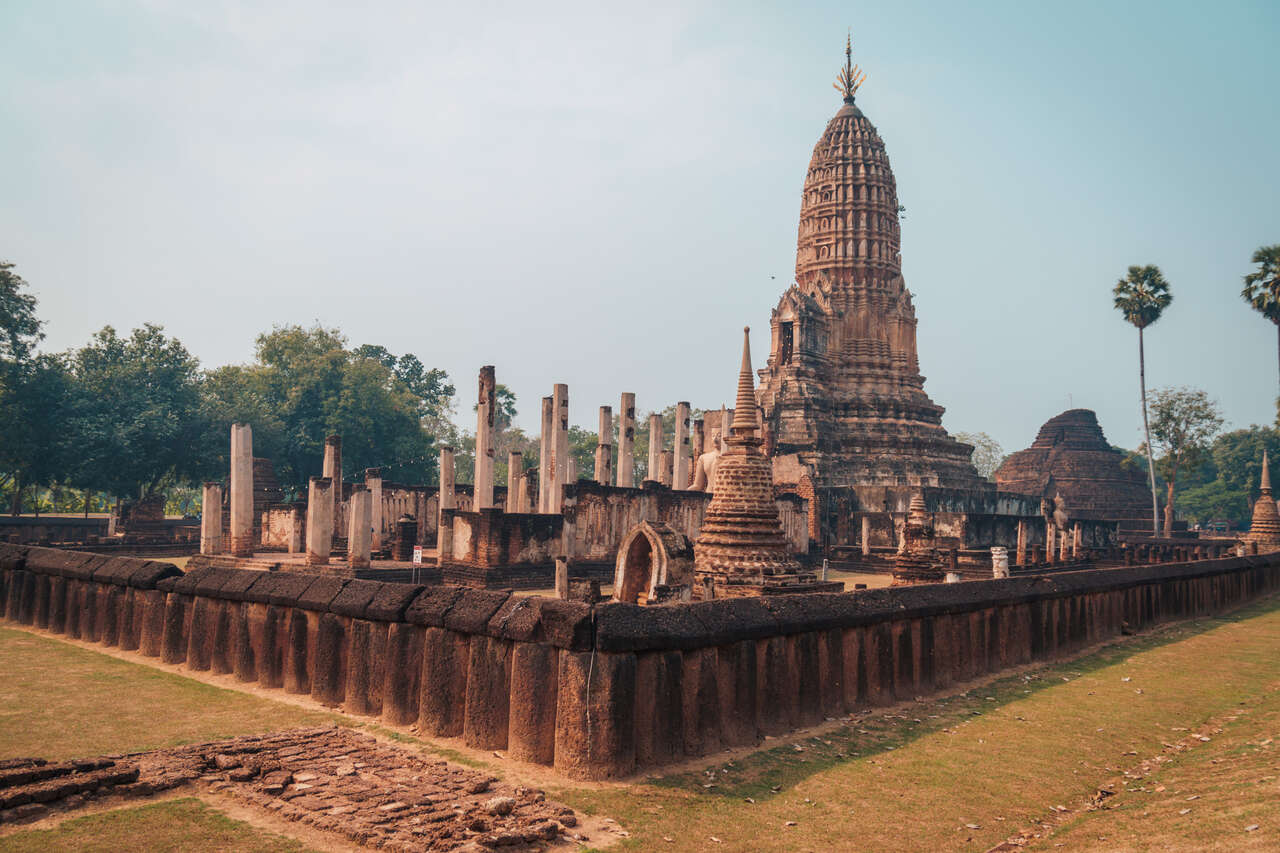 Just like the one in Angkor Wat, you can climb up to the top of the Prang and view the surrounding area from above. There are also several old ruins worth checking out like Phra That Mutao, the remains of an old large pagoda which believed to be from a Mon origin.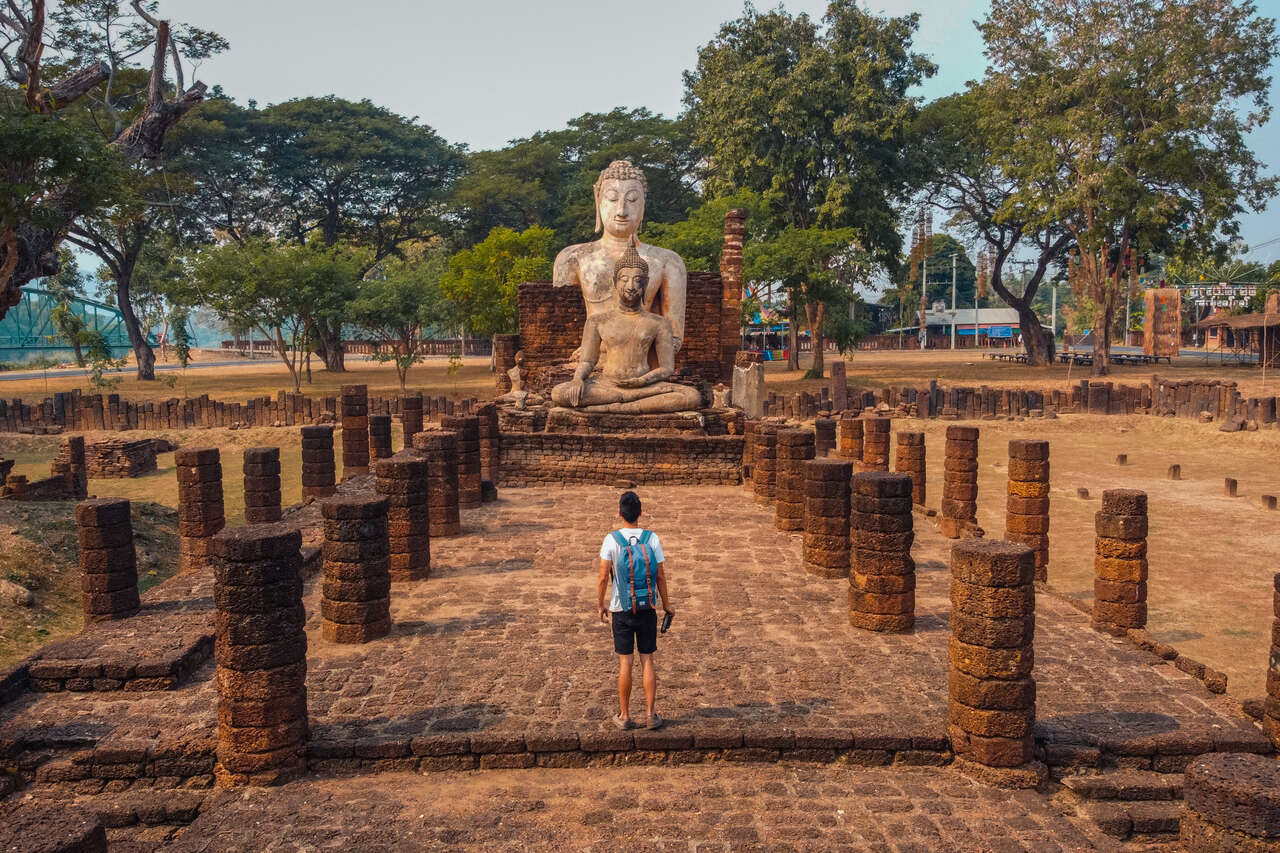 There is also the remainder of an old assembly hall to the west called Viharn Phra Song Phi Nong which translates to the temple of 2 brothers referring to the Buddha images inside.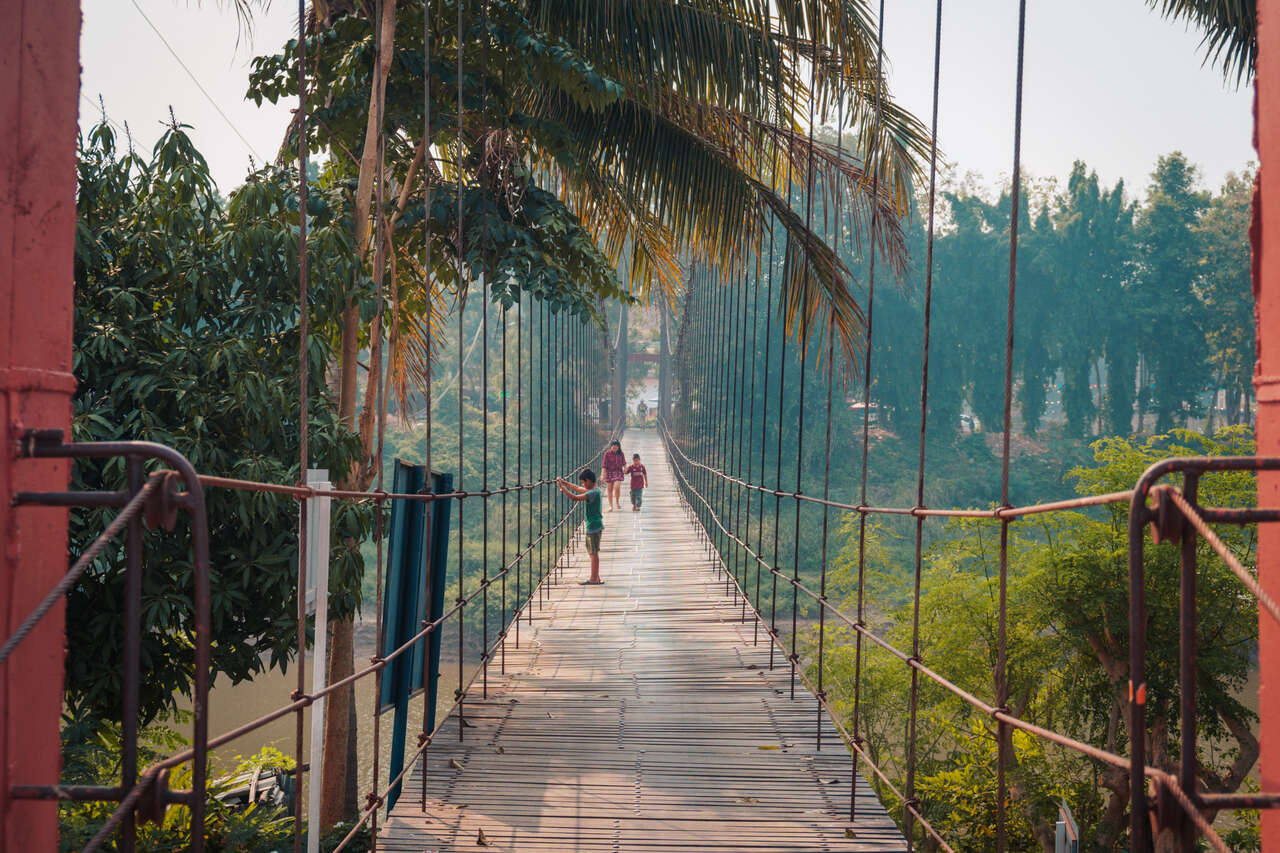 From where the bus drops you off, you will have to walk through a village and cross the Yom River on a Yom Suspension Bridge before you arrive at Wat Phra Sri. There are toilets and restaurants here you can prepare yourself before continuing your journey west towards the actual Si Satchanalai Historical Park.
Stop By Wat Khok Singkharam Before Entering Si Satchanalai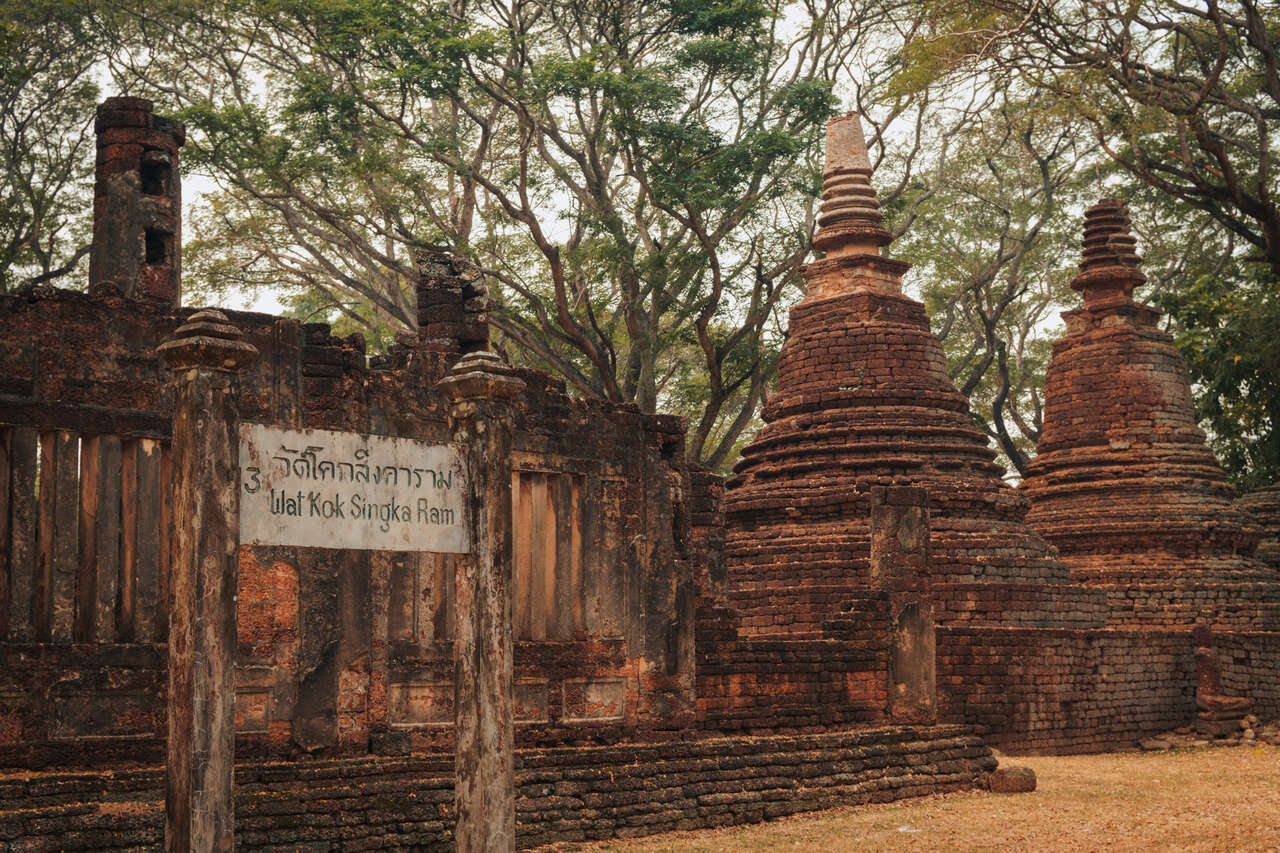 From Wat Phra Sri, you will have to cycle for about 20 minutes to get to Si Satchanalai Historical Park. The ride is really nice on a flat road going through small villages where you will be able to see how the locals live around the area. This is as authentic as it gets.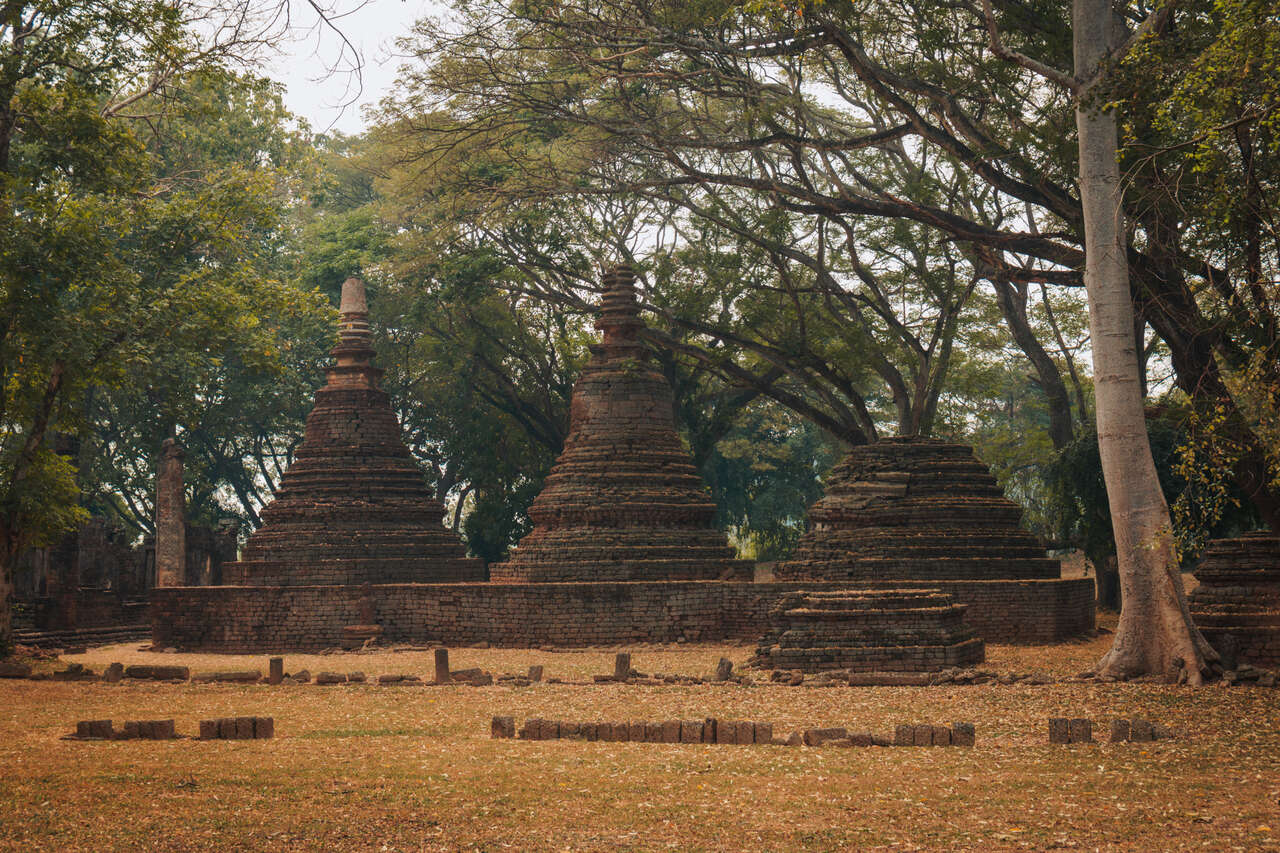 On your way to the historical park, you will find many ruins along the side of the main road that you can check out. One of the best tones is Wat Khok Singkharam, a well-preserved temple with 3 pagodas as well as the remains of an old assembly hall.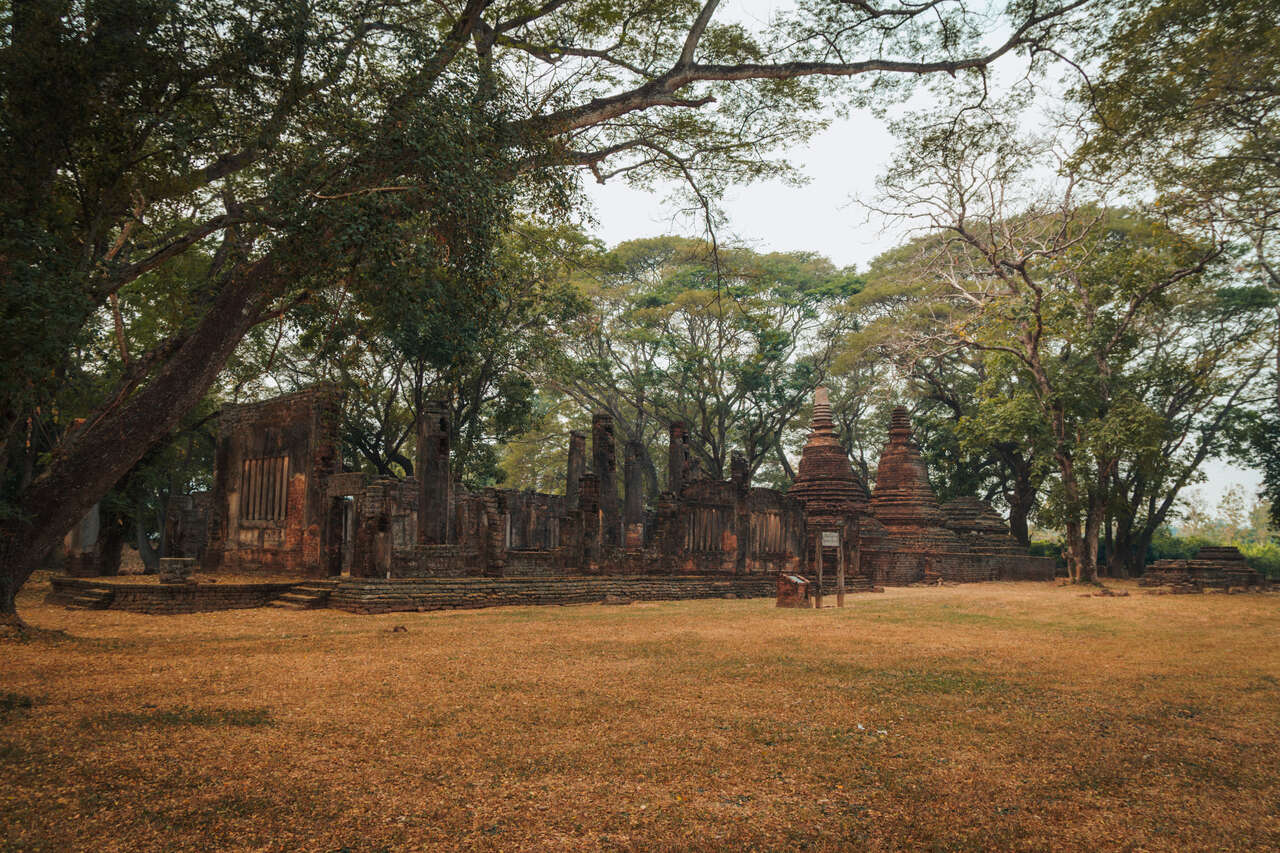 The temple is mostly under the shade and so if you are looking to take a break from the brutal heat of Thai sun, Wat Khok Singkharam makes a great pit stop before continuing toward Si Satchanalai Park.
Admire The Still Intact Wall Carvings At Wat Nang Phaya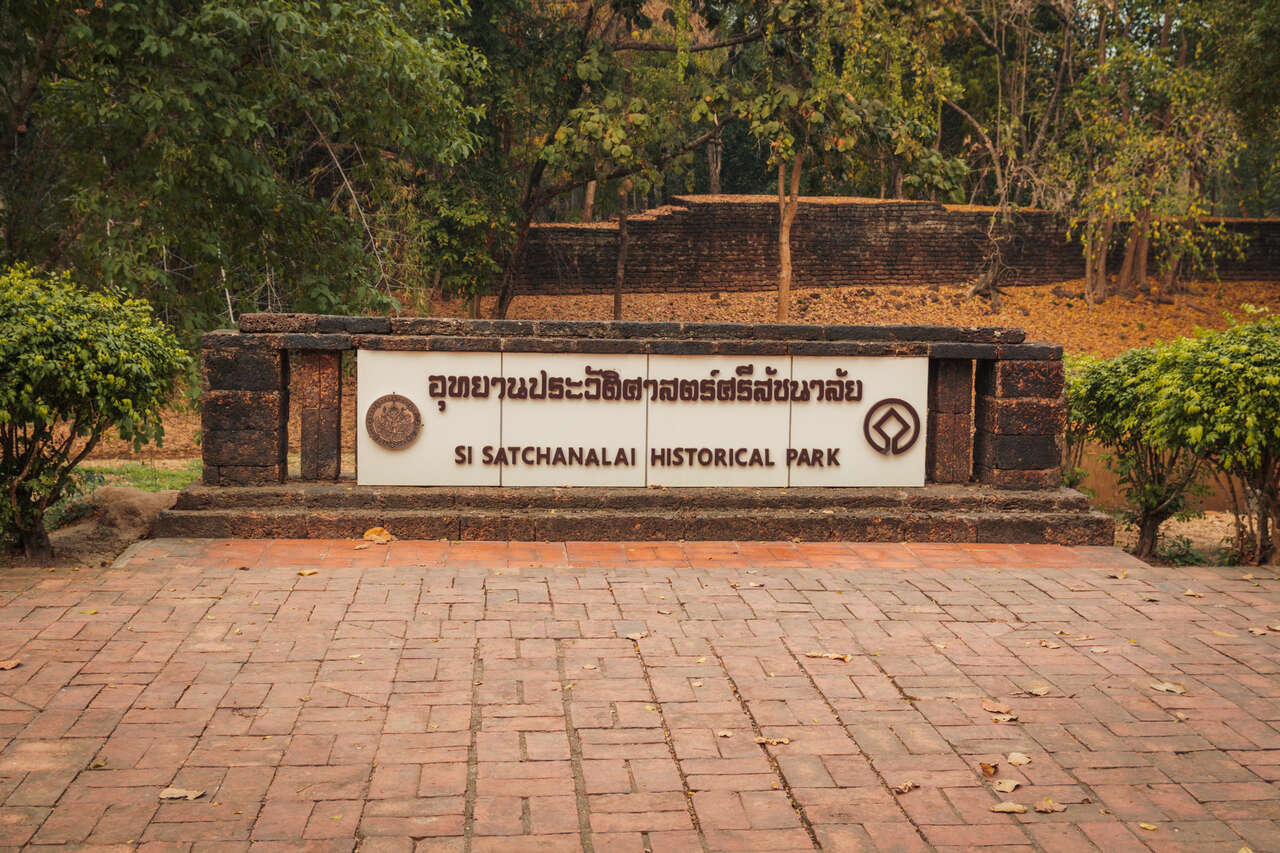 After Wat Khok Singkaram, it is only a 5 minutes ride until you arrive at the entrance of Si Satchanalai Historical Park where you can then proceed with your bike, pay the entrance fee of 100 THB, and start exploring the park.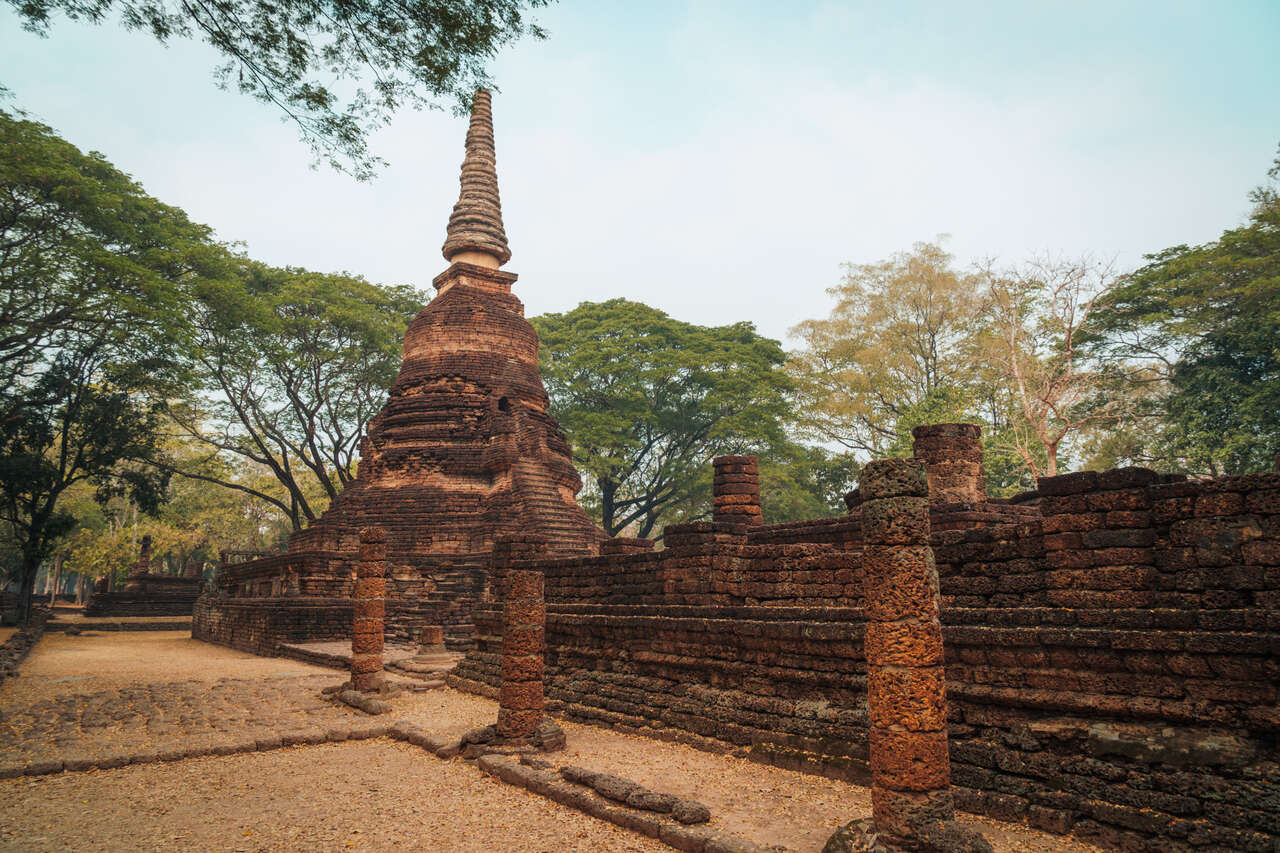 One of the first temples you will encounter inside the park is Wat Nang Phaya, which was built in the 15th Century during the early Ayutthaya reign of the area.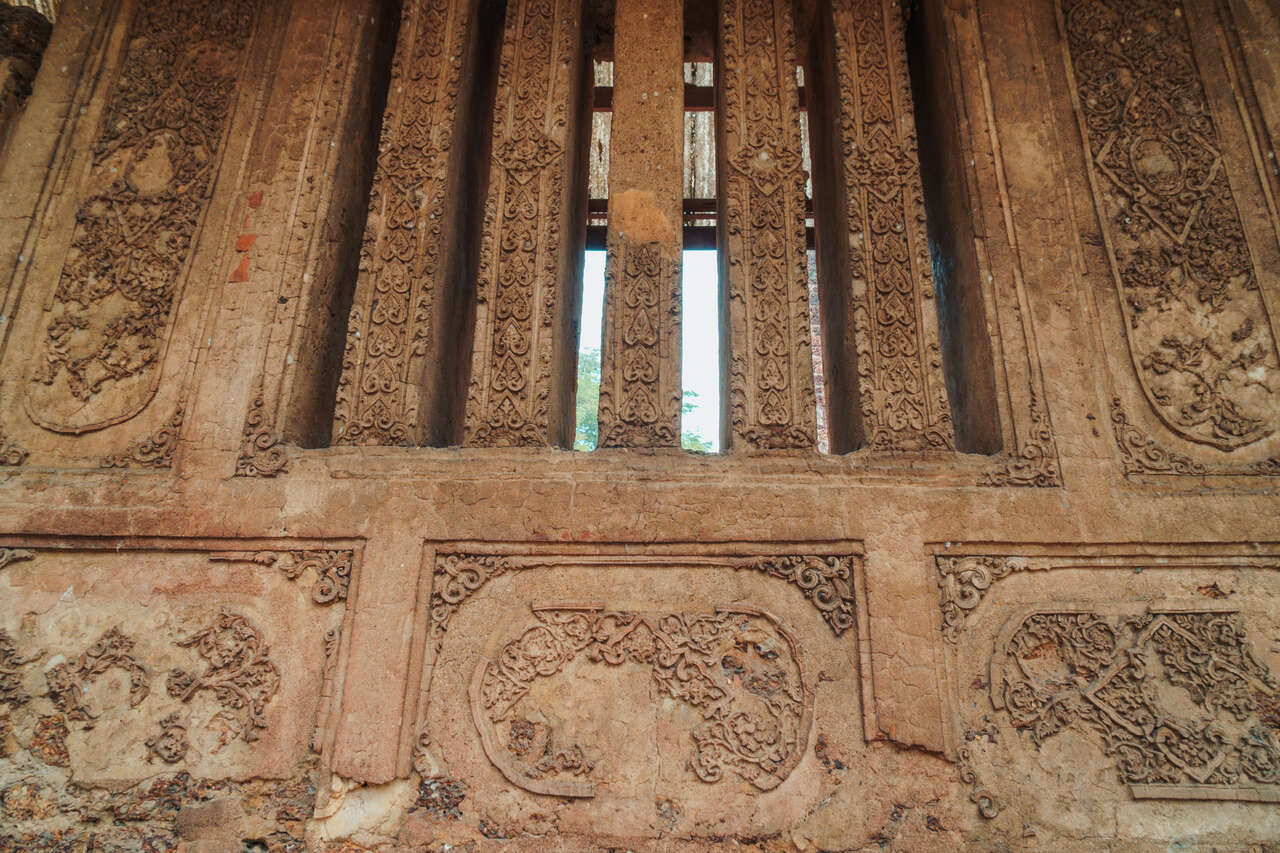 The highlight of visiting Wat Nang Phaya is to see the still-standing Ayutthayan-style stucco reliefs on the side of the temple's wall. The amount of detail preserved here is staggering and something that is not so easy to find on a temple this old.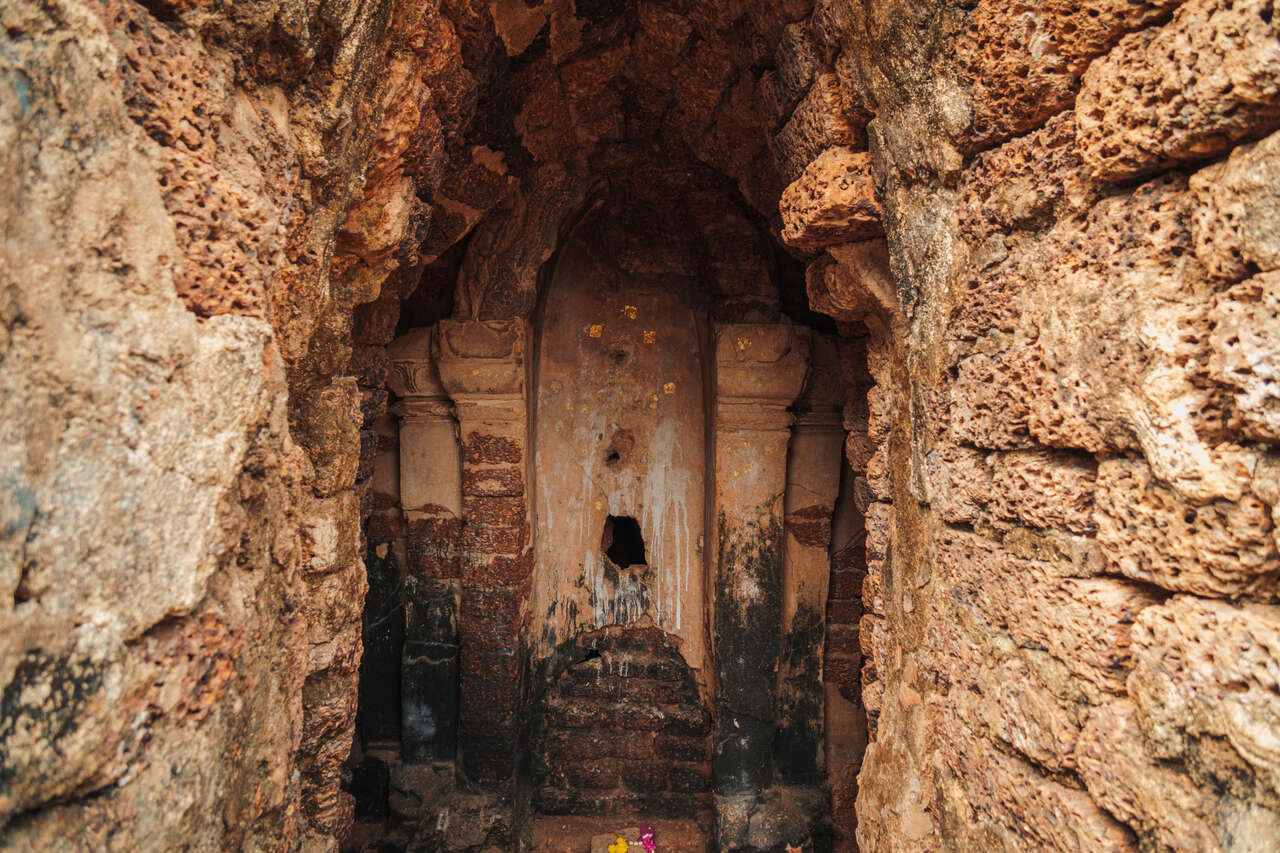 Within the temple wall, you will also find the well-preserved bell-shaped Sri Lankan Singhalese-style pagoda and the assembly hall which shows how Sri Lanka and Siam influenced each other over the years.
Walk Around Wat Chedi Chet Thaew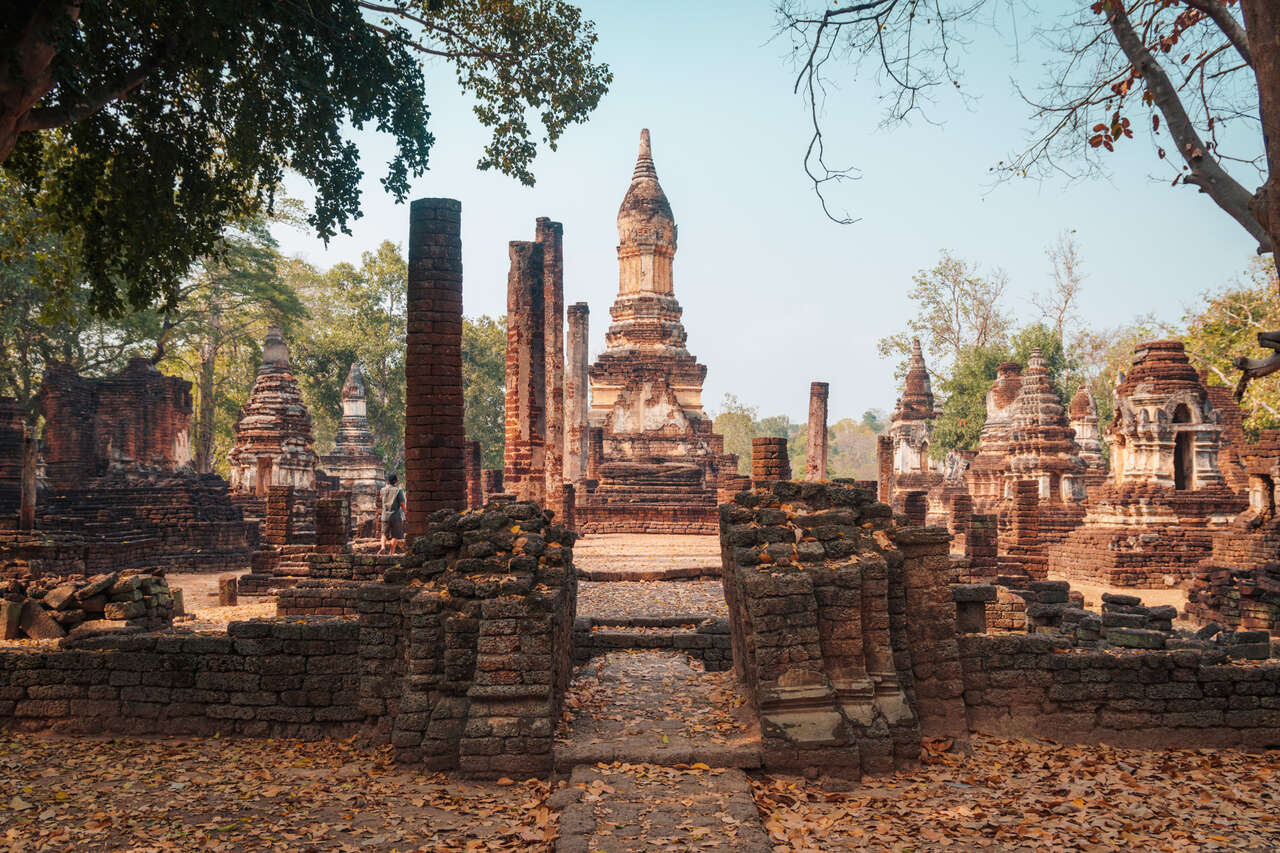 Just northwest from Wat Nang Phaya, you will find another impressive large temple complex with a ton of well-preserved pagodas called Wat Chedi Chet Thaew, translating to The Temple of Seven Rows of Pagodas.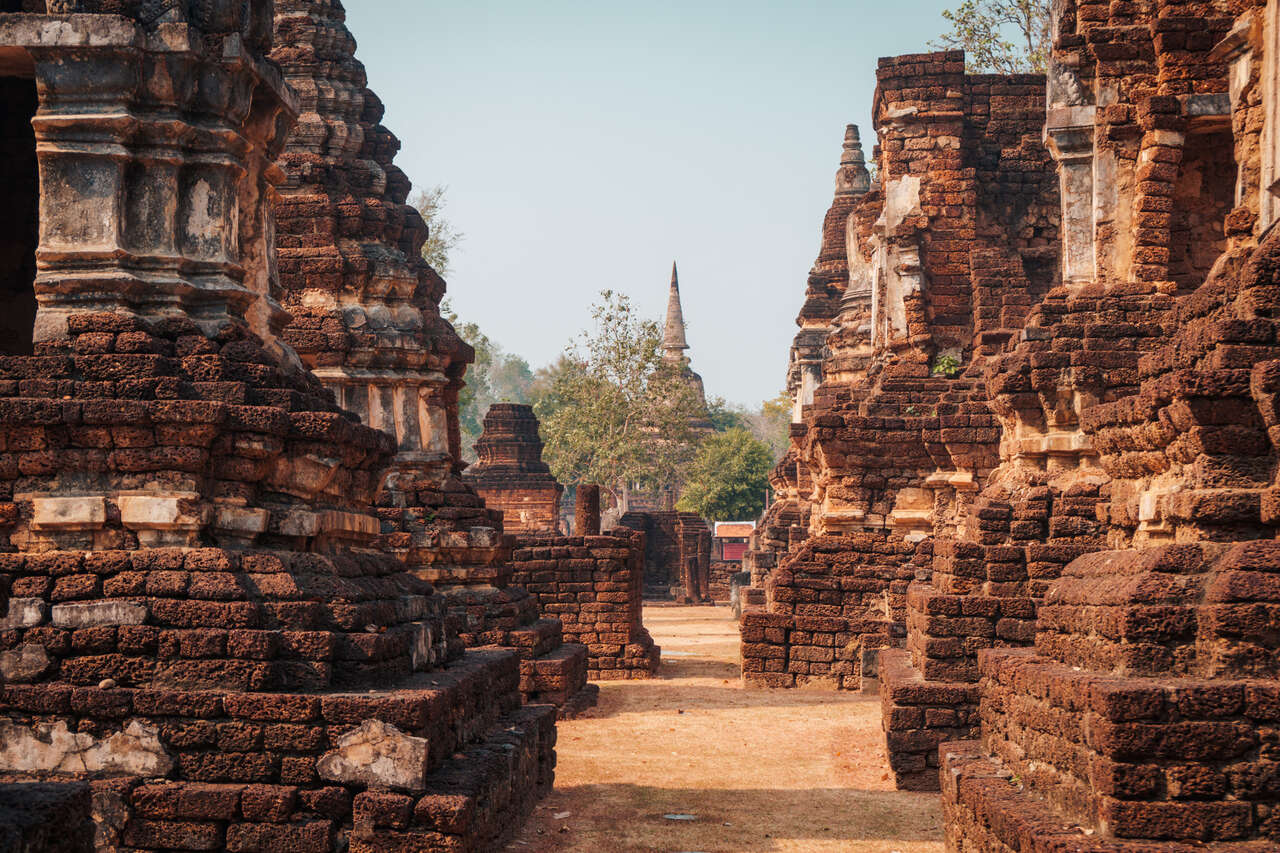 Wat Chedi Chet Taew was built in the first half of the 14th Century during the Sukhothai reign of the area. The temple comprises of one large pagoda at the center, an assembly hall, and 32 more subordinate pagodas, giving the temple its name.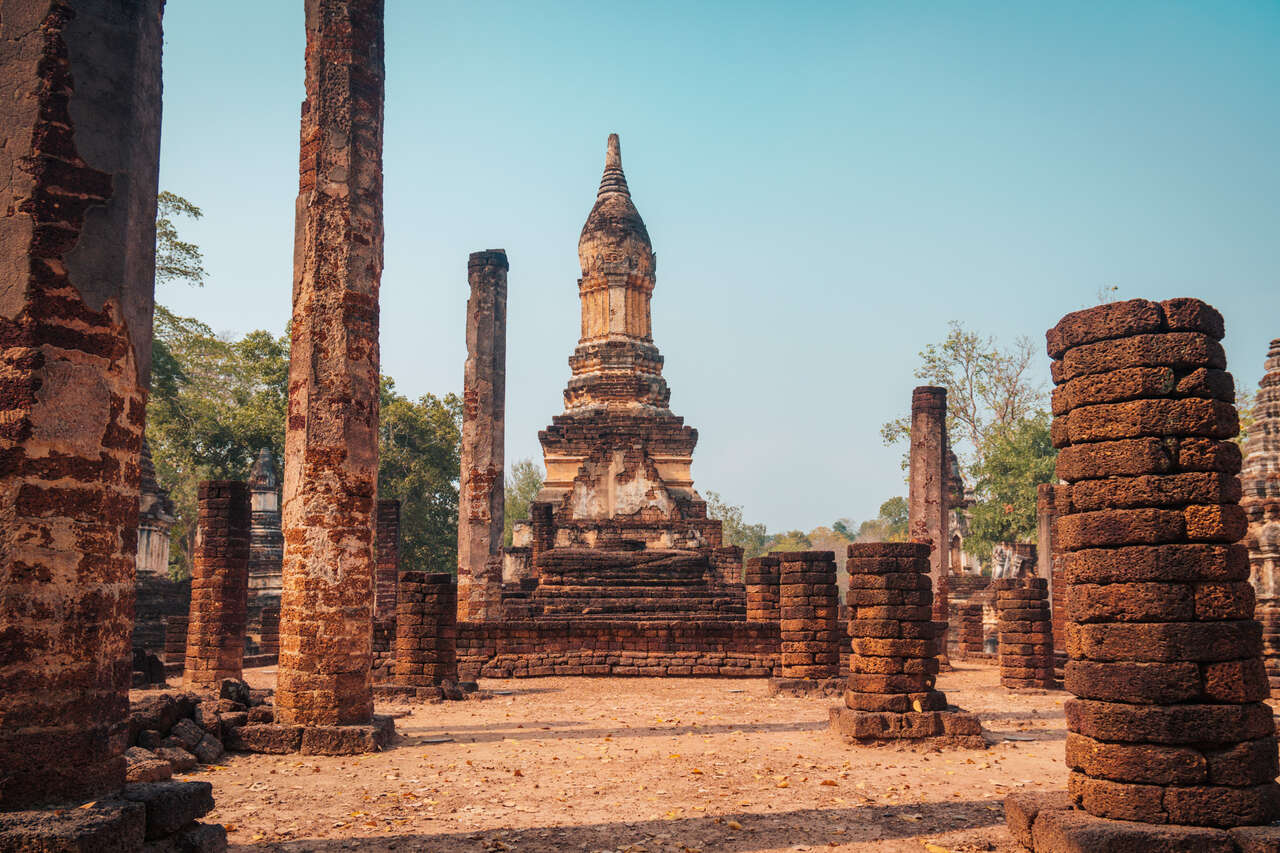 One of the main highlights of this temple is the main large pagoda which maintains its Sukhothai-style of lotus bud exterior which resembles those you find at Sukhothai Historical Park like Wat Maha That.
Visit Wat Chang Lom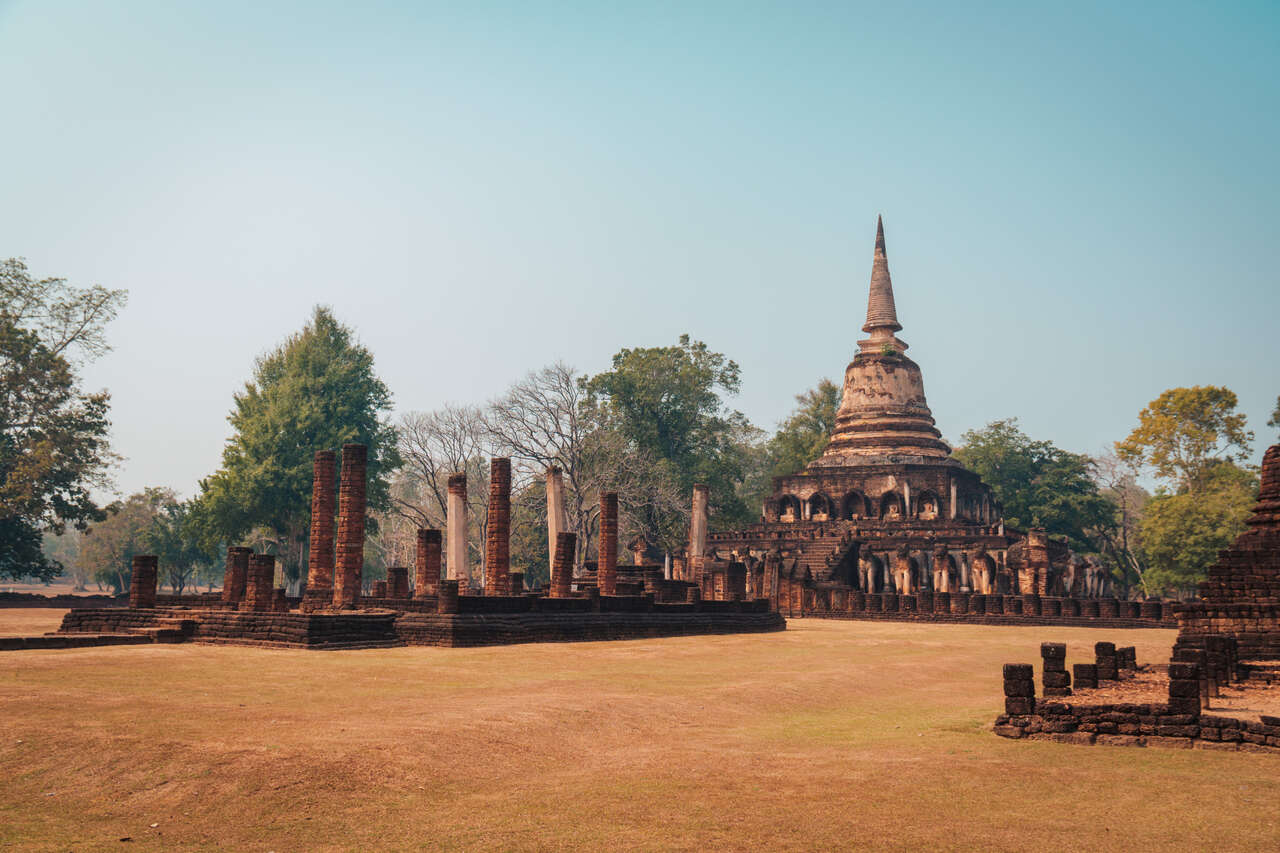 This is probably one of my favorite temples inside Si Satchanalai Historical Park. Wat Chang Lom, which translated to a Temple Surrounded by Elephants, located deeper inside the park, northwest of Wat Chedi Chet Thaew, was built in the 14th Century during the Sukhothai reign.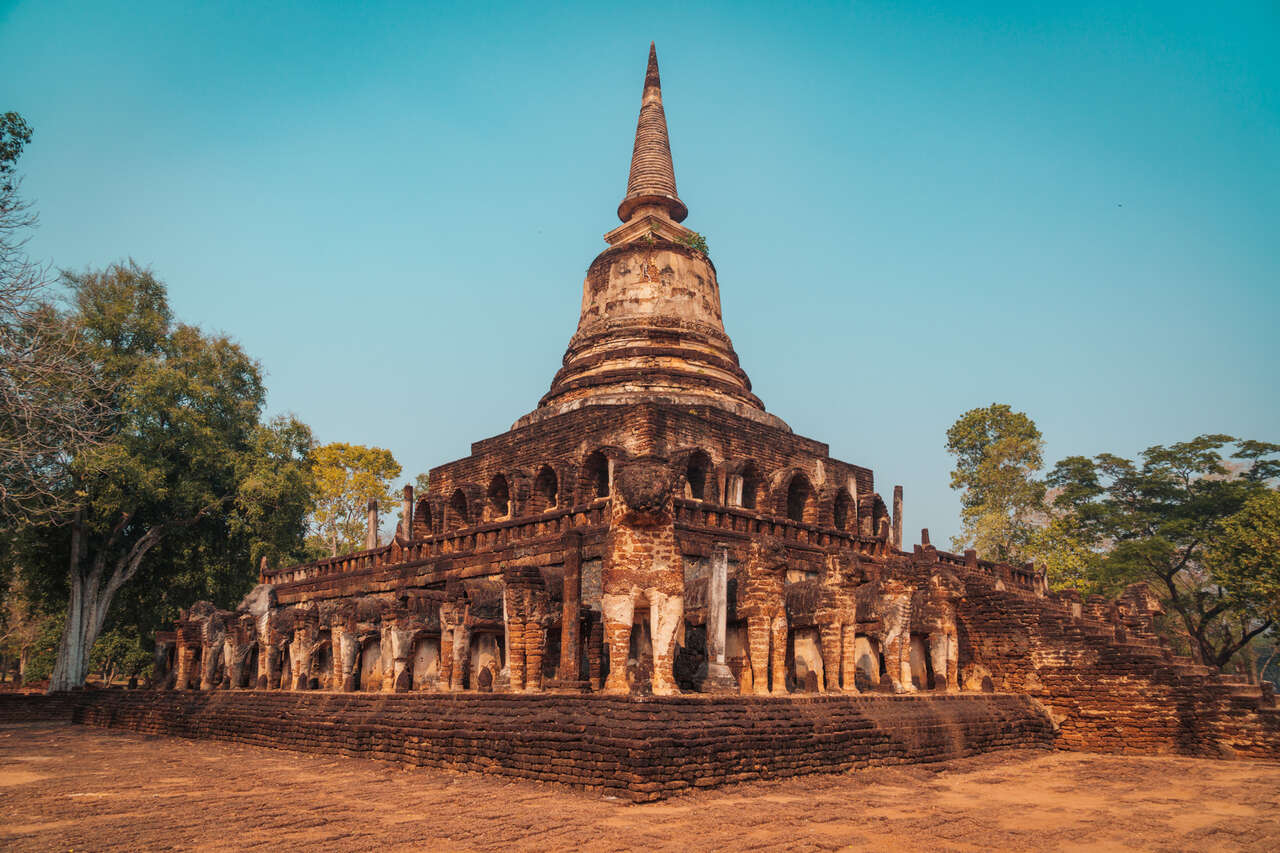 Why do they call it the Temple Surrounded by Elephants? Well, as you guessed it, with most of the ruins in Thailand from this era, the original names of the temples are usually lost in time and so since the prominent feature of Wat Chang Lom is the number of elephant statues surrounding its base, they decided to name it Wat Chang Lom.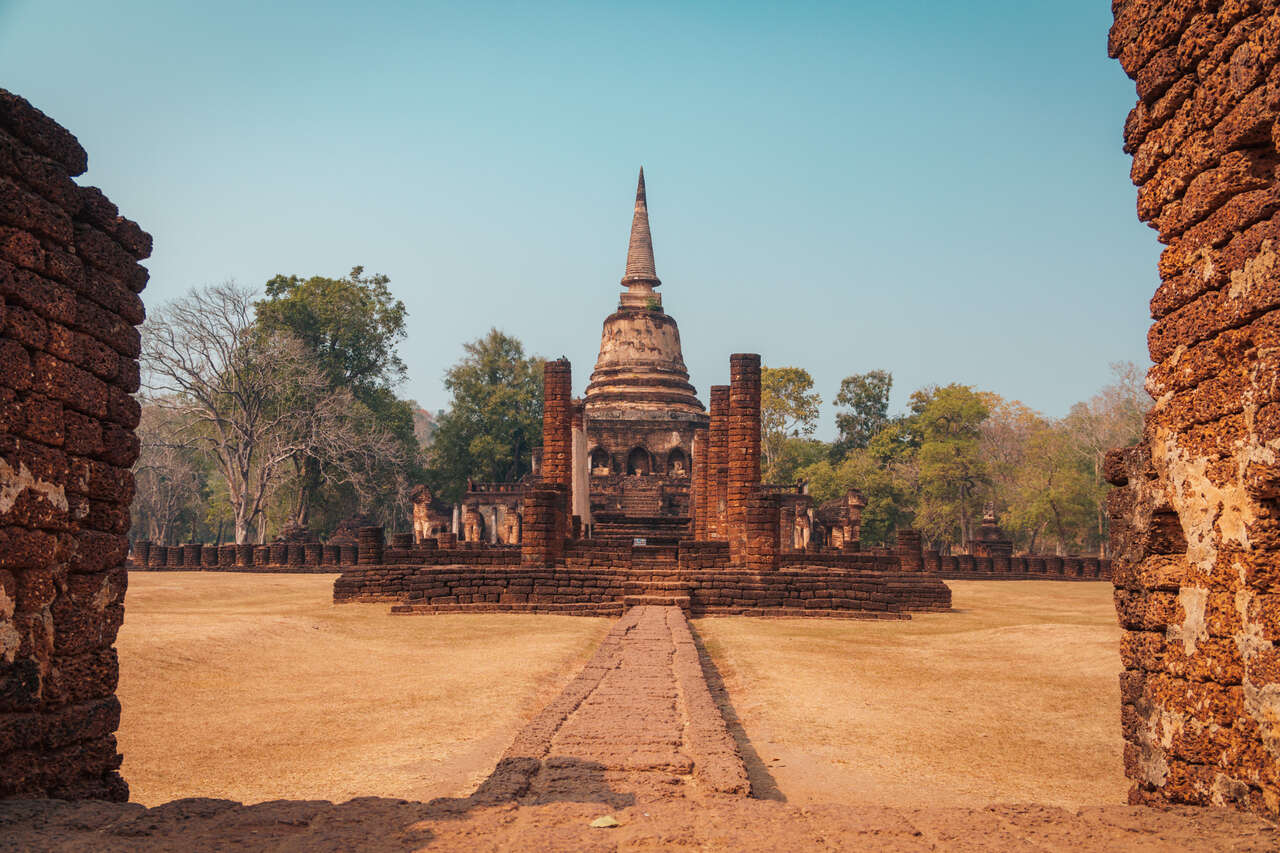 Located in an empty plain, you can see the prominent Singhalese-style pagoda and its impressive elephant statues encircling it all the way from Wat Chedi Chet Taew. There are around 39 large elephant sculptures, 4 larges ones at the corner, 8 on one side, nine on all the others.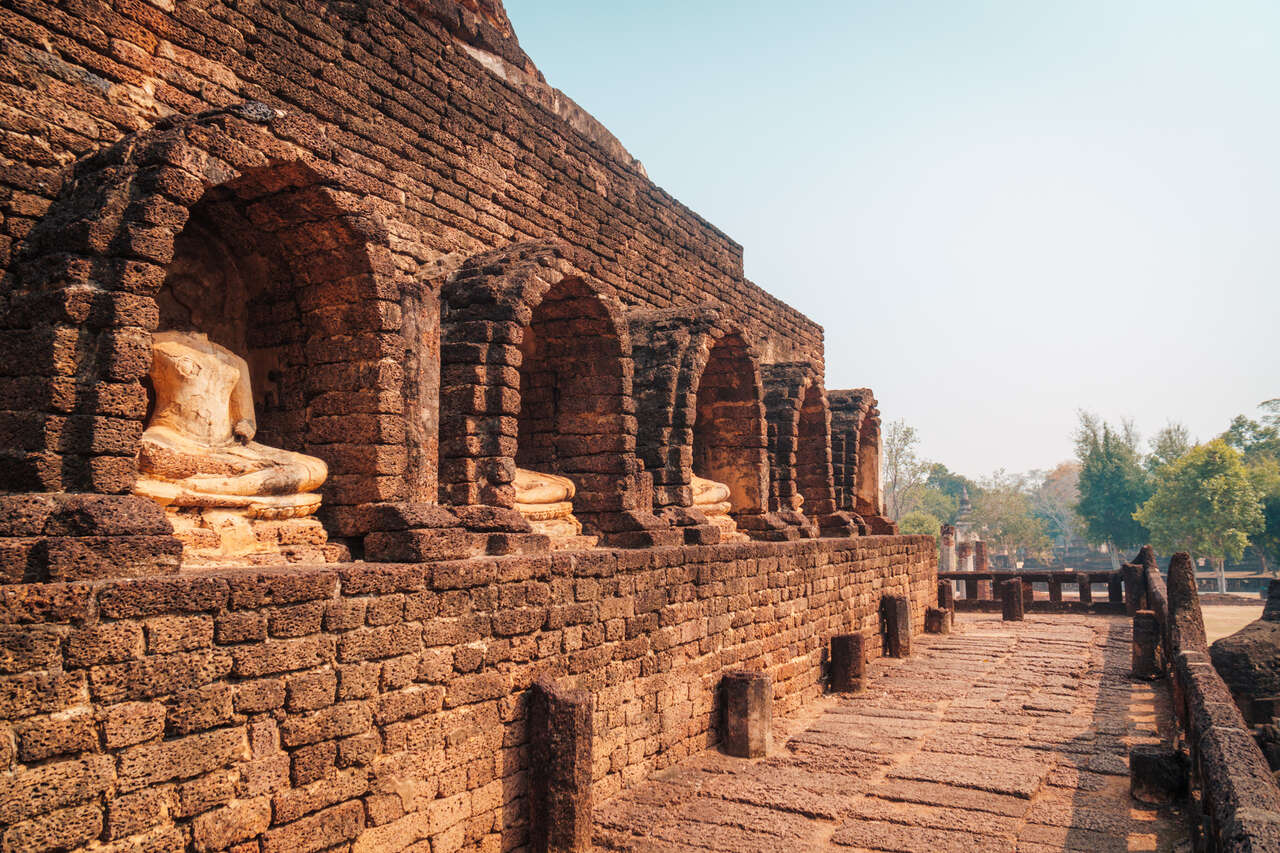 The reason why you see elephants statues a lot in Buddhist temples is that elephant in Buddhism is a symbol of mental strength that protects the quality of Buddhism, hence why you often see them outside of the temple, protecting it.
Drop By Wat Suan Keao Utthayan Noi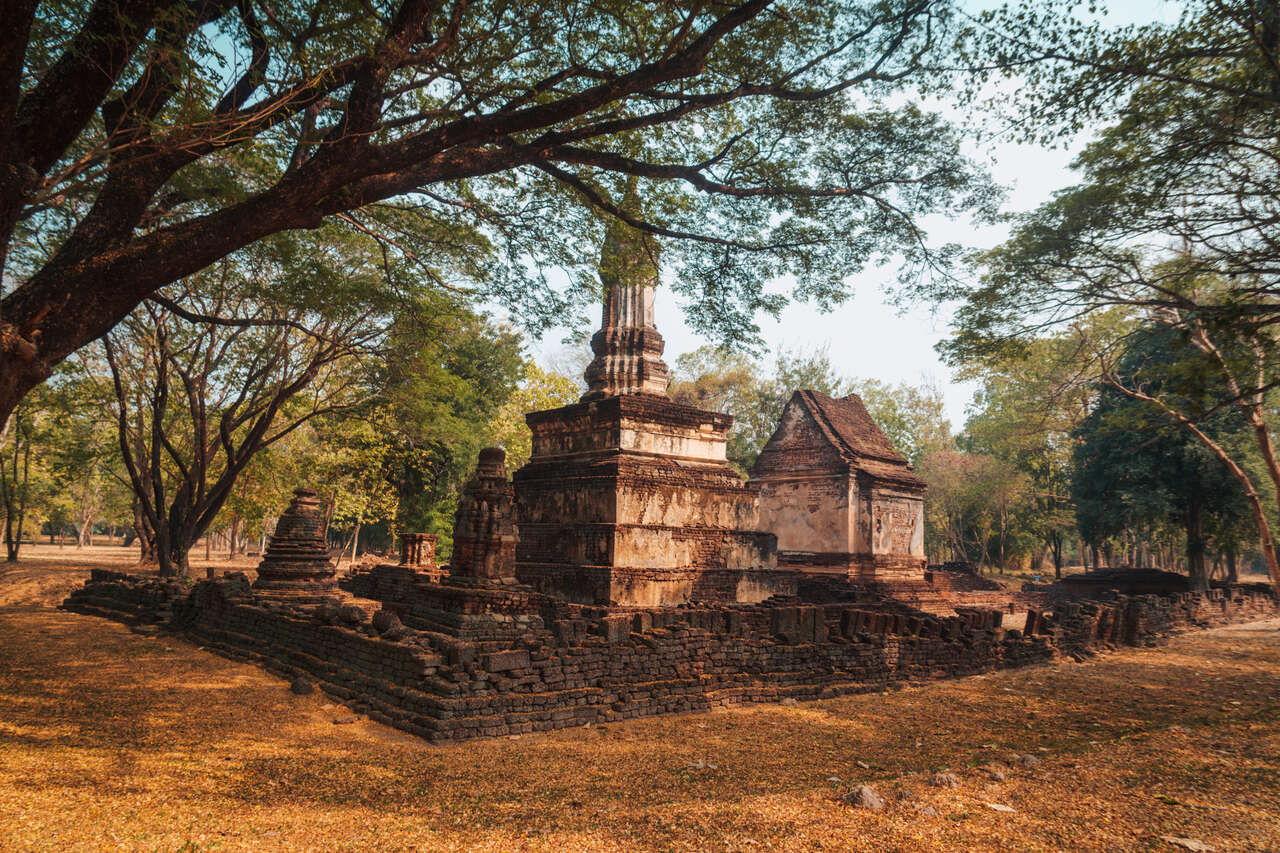 This may be a small temple but I think the unique architectural-style of Wat Suan Keao Utthayan Noi and its proximity of the temple to Wat Chang Lom, making it worthwhile to check it out.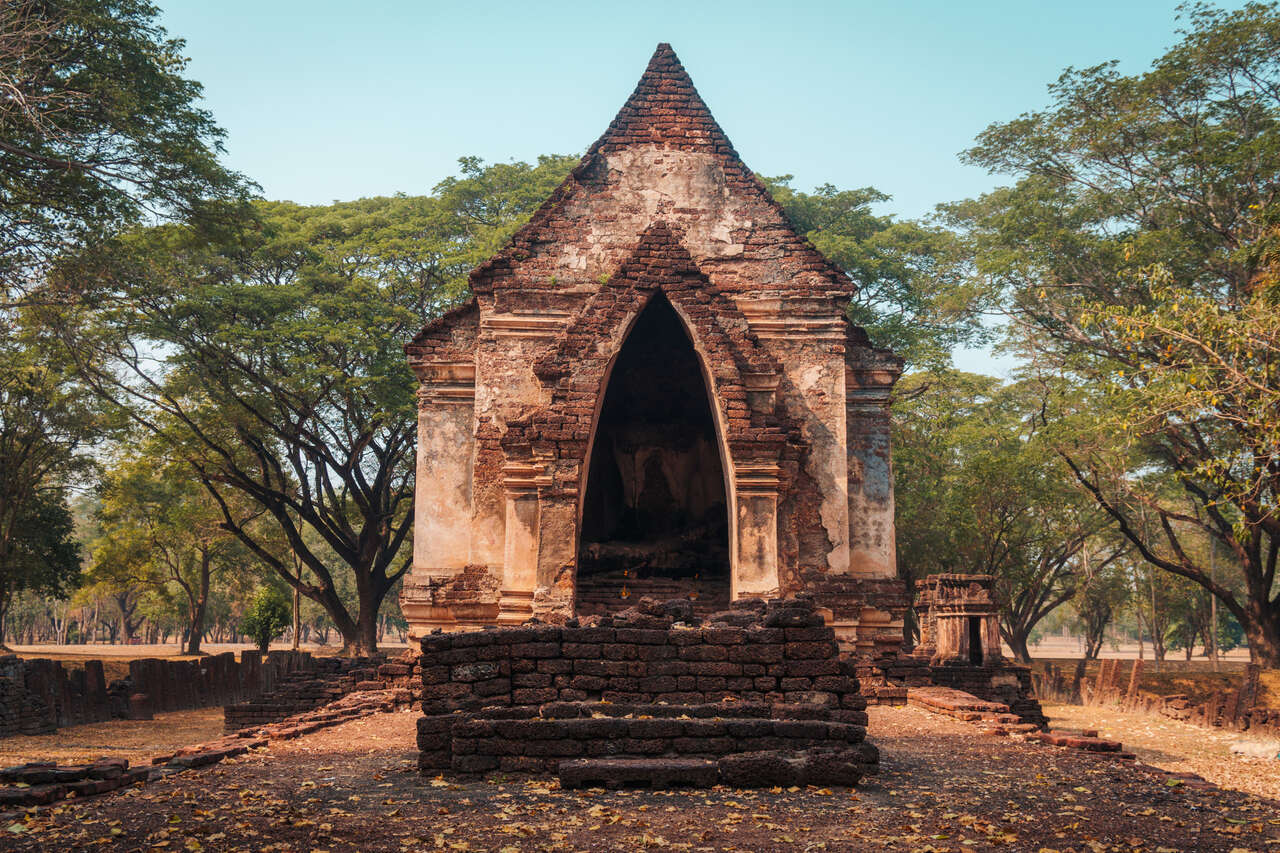 The temple comprises of a slender lotus-bud spire stupa that looks fairly similar to the large one at Wat Chedi Chet Thaew, and a mondop in front. The exterior of the temple is well-preserved and worth a look around but unfortunately, I can not say the same for the Buddha image inside the mondop.
Hike Up To Wat Khao Phanom Phloeng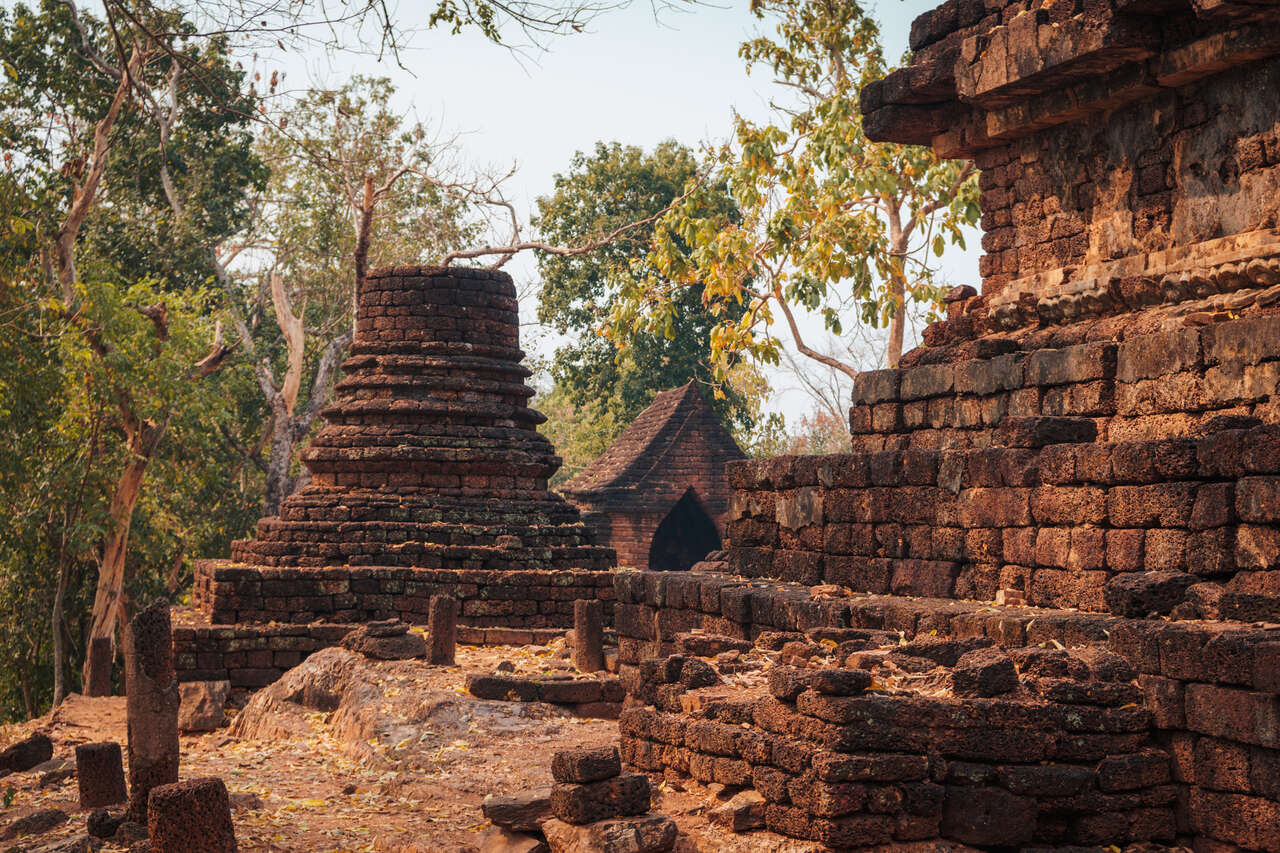 Last but not least, Wat Khao Phanom Phloeng located on the north side of Si Satchanalai Historical Park is a temple located on top of a hill surrounded by forest overlooking the historical park.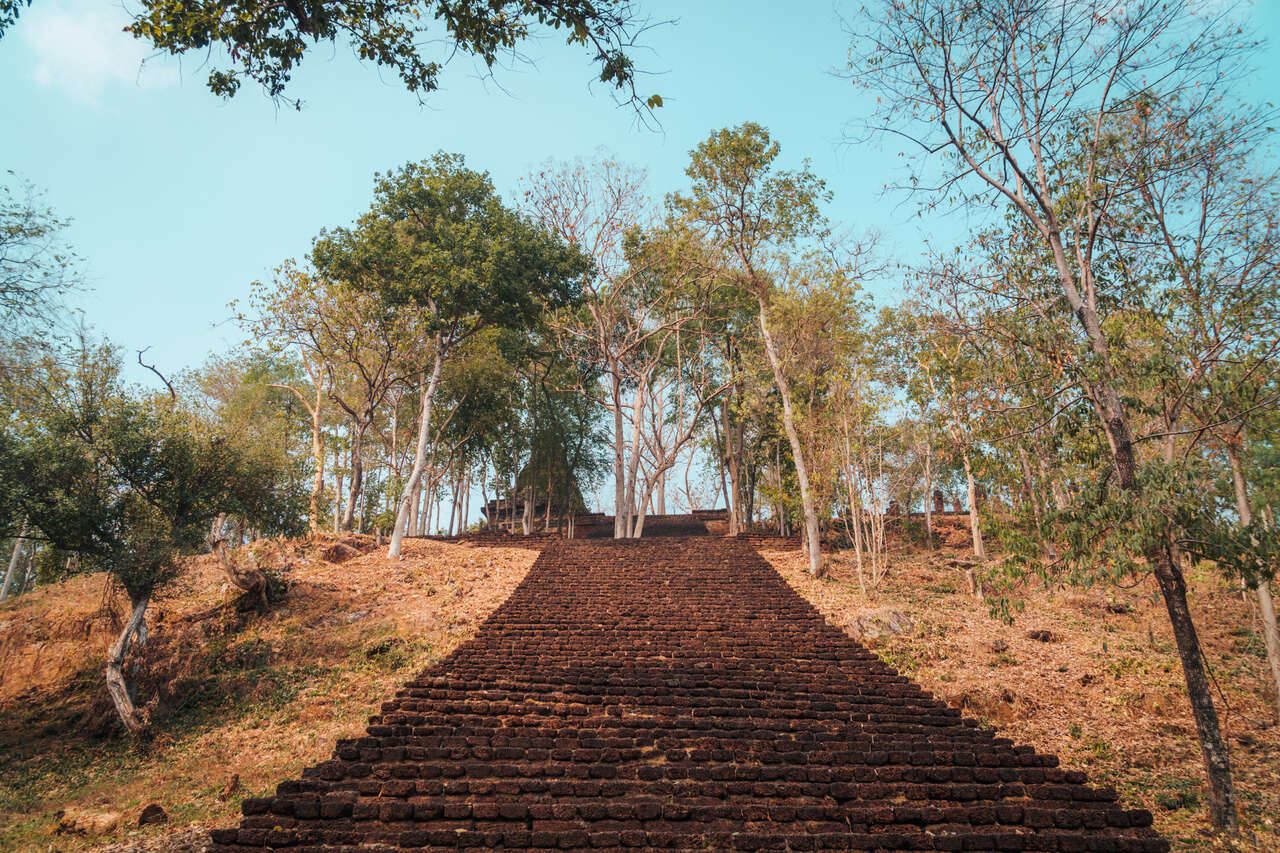 The temple itself is nothing to brag about but with the effort that requires you to climb and the view it gives you, I think it is worth every sweat to get there. It shouldn't take you more than 5 minutes to get to the top, walking up the 144 steps.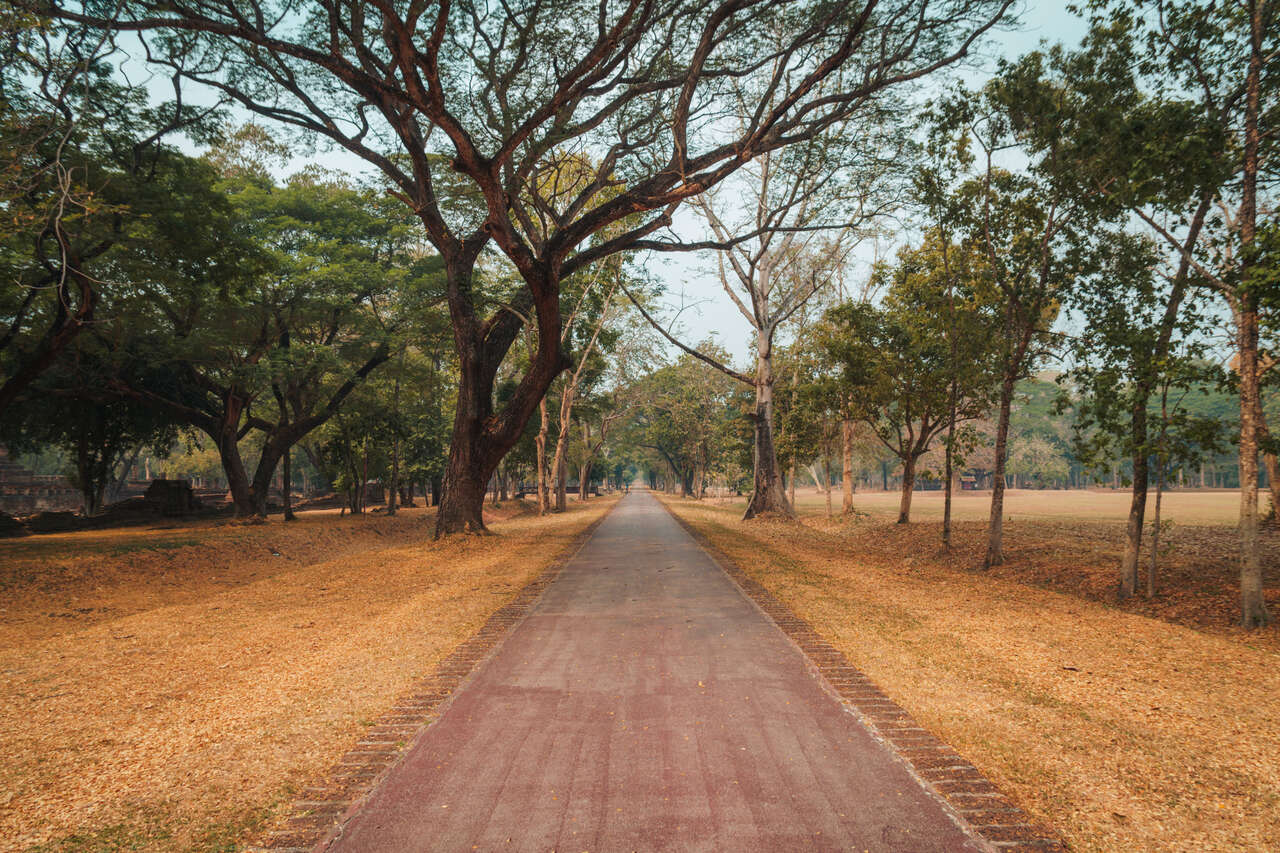 Wat Khao Phanom Phleong, which translates to the holy fire mountain temple, has its root from a story found in the chronicles a hermit told a local chief that this hill was to be used for fire ceremonies, hence where it got its name.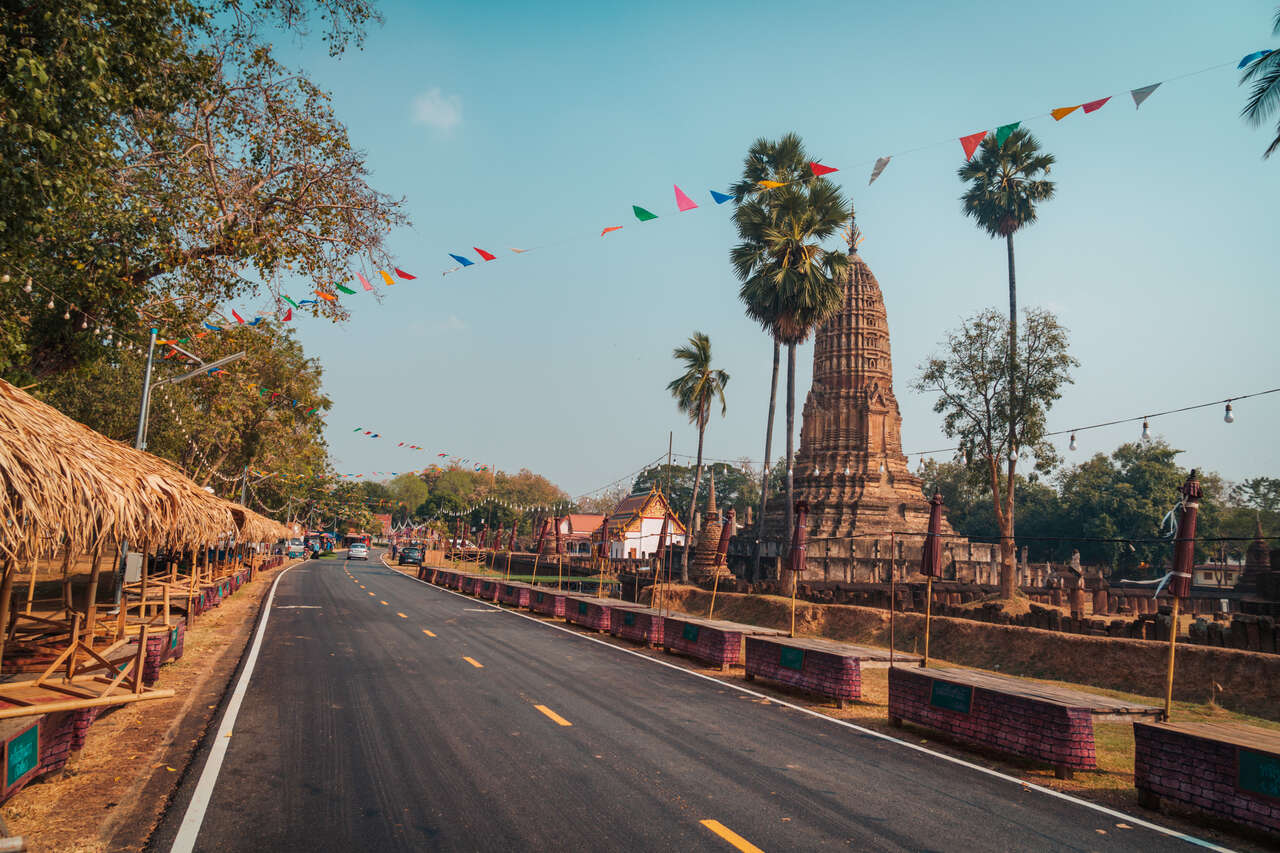 Now, that we have seen all the attractions inside Si Satchanalai, be sure that you leave some spare time to ride back where the bus dropped you off (20 – 30 minutes) before 3 PM as 3 PM is the last bus you will find heading back to Sukhothai.
And there you have it, a complete travel guide on things to do and how to get to Si Satchanalai park from Sukhothai. Are you looking to get off the beaten path in Sukhothai? If so, you will not regret visiting Si Satchanalai. If you have any questions regarding your visit to Si Satchanalai, do not hesitate the ask me in the comments below.
Now that we have all the information we need, it's time to plan your trip to Sukhothai, Thailand! Here are some resources to help you get your trip going:
Are you planning to travel to Sukhothai, Thailand independently? Be sure to check out my guide on How to Plan For Your First Solo Trip here.